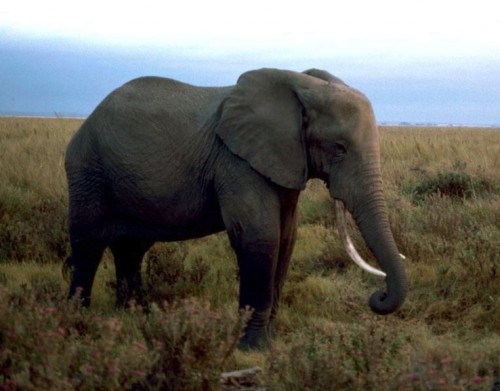 The list of countries taking a public stance against the bloody ivory trade continues to grow, with Belgium announcing on World Wildlife Day that its ivory stockpile will be destroyed on April 9, 2014.
Belgium's ivory crush ceremony will be held in the presence of dignitaries from elephant range states and in collaboration with the International Fund for Animal Welfare (IFAW). On March 3 — the first-ever World Wildlife Day — Belgian Deputy Prime Minister Laurette Onkelinx made the announcement at the Belgian Museum of Natural Sciences at an event celebrating 30 years of Belgian involvement in CITES. Sonja Van Tichelen, IFAW's European Regional Director, welcomed the decision.
"The Belgian government should be saluted for taking a firm and public stand on ivory trafficking and working to save the world's threatened elephants. Not only are we losing an elephant every 15 minutes but the ivory trade is undercutting law and order in elephant range states and enriching organized crime syndicates — the slaughter of elephants must be stopped."
Since June 2012, six countries have joined the growing movement to make a stand for elephant protection by ridding themselves of ivory stockpiles.
In addition, Hong Hong has pledged to destroy 28 tons of its 36-ton stockpile, beginning in the first quarter of 2014.
---
Comments
comments