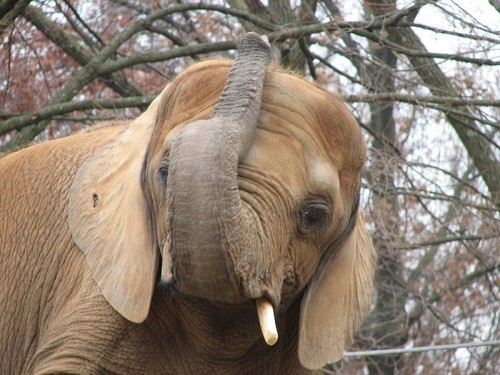 On April 9, 2014, Belgium crushed 1.7 tons of confiscated elephant ivory, joining the growing international movement to take a stand against wildlife trafficking.
Seven countries, including Belgium, have collectively destroyed 29 tons of stockpiled ivory since June 2012. Belgium is the second European country to rid itself of ivory stocks after France did so in February 2014.
The stigma of owning ivory is growing as the public becomes increasingly informed about the true cost of the ivory trade. At least 30,000 African elephants are massacred annually for their tusks, and the ivory trade chain has been linked to terrorist organizations, such as al-Shabaab. The Elephant Action League estimates that Shabaab's monthly income from ivory is between $200,000 and $600,000 USD.
Hong Hong has pledged to destroy 28 tons of its 36-ton stockpile.
Who's next?
Azzedine Downes, President and CEO of IFAW, says that Belgium's action will create "ripples throughout Europe".
"This event will keep the momentum going, and IFAW calls on other nations with stockpiles — regardless of the nation or its stockpile — who haven't already taken this stand to save elephants to do the same."
U.S. Ivory Crush compilation video:
---
Comments
comments