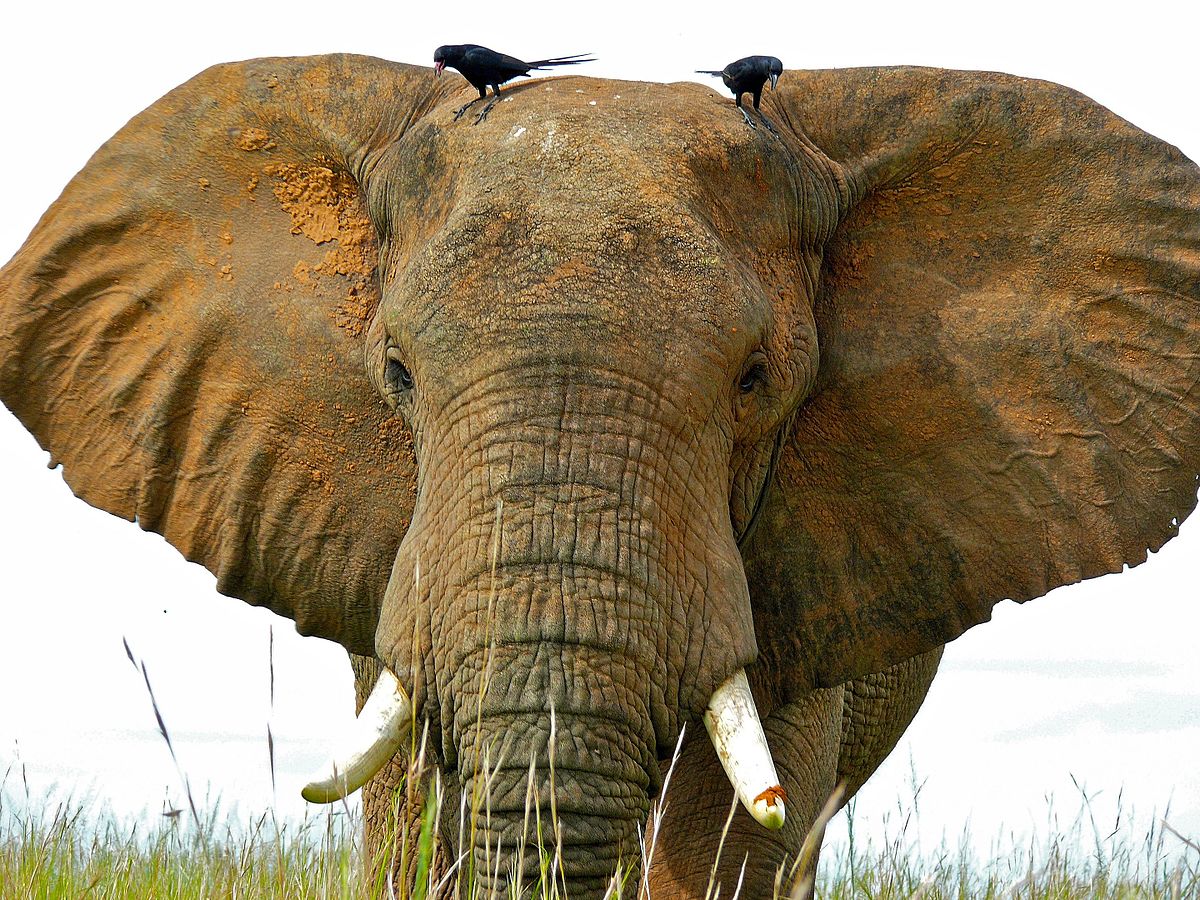 Yes, it is maybe time we reflected upon this, isn't it? In case you've just returned from traversing the Empty Quarter on camelback or circumnavigating Polar Regions in a canoe, here is the news.
The United Kingdom of Great Britain and Northern Ireland elected, on 23 June 2016, to leave the European Union[i]. Just exactly when this will take effect is, however, just about anyone's guess.
It is worth noting that Gibraltar, Scotland and Northern Ireland voted not to leave the EU. Personally, I was travelling between Mocimbao da Praia and Pemba, Mozambique, that day, so was unable to vote. But the majority of my fellow Scots placed a cross on the voting card where I would have affixed mine too, so my absence didn't really matter. And, infuriatingly, the votes of the Scottish electorate will not matter in any case, since it is the overall UK vote that 'counts'.
The UK has been a Party to CITES and Member State of the EU for a very long time. Article XXI of CITES (its drafters were far-sighted weren't they?) provides for accession by "regional economic integration organizations" but it was not until 2015 that the European Union was recognized as a Party[ii], in and of itself.
The EU (via shepherding by the European Commission) has always, though, tried to act as a solid block with regard to how its Member States express their views and, in particular, vote at CITES' Conferences of the Parties. I use the word "tried" very deliberately, because achieving consensus among those Member States has not always proved easy. There have even been occasions (despite secret ballots at CoPs) when it emerged that some EU Member States did not push the same electronic-voting colour of button, or fill in the ballot paper, identically to their fellow nations.
Trade in ivory has often been a thorny issue when it came to reaching consensus amongst common market countries and it seems that may have also been the case in the run-up to CoP17.
Speaking of CoP17, the UK will (unless Article 50 of the Lisbon Treaty is invoked and implemented at supersonic speed[iii]) be part of the EU when discussions take place in Johannesburg in late September/early October this year.
I am no expert on EU law. I am no expert on the diplomatic, constitutional or legalistic niceties of the current and forthcoming relationship between the United Kingdom of Great Britain and Northern Ireland and the European Union; but I cannot help wondering whether, in light of the recent referendum result, the UK delegation at CITES CoP17 will feel obliged to 'tow the EU line'. The UK was scheduled to hold the position of 'Presidency' of the EU in the latter half of 2017. But its government has already indicated that it will forgo this[iv]; for the very reason that it is unclear exactly when the British government may invoke Article 50 to initiate the formal divorce proceedings. It seems, therefore, Westminster may already be heading towards the sidelines.
So, will CITES-UK feel itself bound to CITES-EU stances in the coming debates in South Africa? CITES-UK probably agrees with most of the positions that CITES-EU will wish to take in Johannesburg but it might make for some very interesting interactions. Watch this space!
As my regular readers will know, I care less about CITES issues than I do about law enforcement and, particularly, the combating of wildlife crime and fauna and flora trafficking. With that in mind, what does Brexit mean? Or what might it mean?
Well, for one thing, all CITES-related trade to, from and through the UK will become standalone. The days of clearing a shipment destined for 'Britain' at Charles de Gaulle, Zaventem, Frankfurt, Rotterdam or any other EU air or sea port, will be over. The relatively free movement of wildlife trade throughout the EU will, of course, continue – but not in relation to the United Kingdom of Great Britain and Northern Ireland.
Oh, but just a minute, how will the UK implement CITES? It has done so, up until now, through EC Regulations. Indeed, its domestic CITES-implementing regulation is based, utterly, upon European law. The UK's CITES Management Authority uses EU-standard permits and certificates. It determines whether to issue such documents on the provisions and guidance contained in the EC Regulations. It has become accustomed to doing so for four decades[v], at least.
But will the UK follow the same pathways in days ahead? The EU has adopted what are known as 'stricter domestic measures'. These are approaches and policies which go beyond, sometimes far beyond, what the CITES Convention imposes. For instance, will the UK continue to require the issuance of import permits for Appendix-II listed fauna and flora arriving at its borders? (Yes, you'll have to start thinking in terms of appendices and not annexes!) Will the prohibitions on trade in specific species from certain CITES nations be maintained; not those recommended by the CITES Animals, Plants or Standing Committees, but the additionally-imposed bans determined by the EU's own wildlife trade committees?
Brexit presents opportunities for the UK to radically alter the way in which it implements control over wildlife trade.
One can safely predict that the trading and NGO communities, special-interest groups, and individuals with deeply-seated opinions will soon start lobbying for stricter domestic measures to be either relaxed or increased. And one can just as easily envisage battles lines, matching any of those to be seen in South Africa later this year, being drawn up.
Introducing UK-specific legislation on wildlife movement and commerce is probably not high on Prime Minister May's agenda. However, if it isn't in place by the time Brexit takes effect, you can bet your life that organized crime and unscrupulous traders will hurry to exploit every gap to its ultimate potential. And you can also bet that the transition phase and implementation period, whilst everyone gets used to new laws, policies and practices, will be accompanied by a time of confusion, discussion, manipulation and legal argument too.
Let's leave the law aside, though, and focus on its enforcement. The UK has been a particularly active, and significantly effective, participant in the EU Wildlife Trade Enforcement Group. The UK has committed to the EU's action plan on combating wildlife crime[vi]. That collaboration is, presumably, about to come to an end? One also imagines that every UK enforcement officer who currently has access to EU-TWIX, the European Union-wide database of seizures, contacts, information, and forum on wildlife crime, will before very long encounter an on-screen message saying 'access-denied'?
What happens to the British data currently sitting in EU-TWIX folders and spreadsheets? Does the UK leave it there? Do its agencies insist upon return or deletion? Do they leave it all or only some of it? If the latter, who screens the information to determine what goes and what stays?
The UK will doubtless be expelled (albeit through the recklessness and folly of some of its own English and Welsh voters) from Europol too; the EU's equivalent of INTERPOL, which has, in recent years, done commendable work to both raise the profile of wildlife trafficking and help coordinate and support the combating of it. (As an aside, the current head of Europol, and his chief of staff, are both British nationals with very extensive experience of assisting international law enforcement operations – they will each be made redundant in the not-too-distant future one imagines.)
Alright, I acknowledge that some non-EU counties, like Switzerland, enjoy favourable and close working relations with the EU. But they had to be intensively negotiated and have never reached the closeness that EU Member States are blessed with (if that's the right phrase to use).
Once Article 50 is invoked, to begin the formal separation of the EU and the UK, there will be a multitude of issues for both to consider. Just where, on the list of priorities, do you think CITES-related matters will come?
How loudly and persistently will British CITES-enforcement and implementation personnel have to clamour to be heard and have their concerns addressed among the myriad of other matters requiring to be resolved? Should European Commission officials raise issues in the corridors of Brussels relating to the negative impacts of Brexit on wildlife trade regulation, will they be listened to or will there be an attitude from on high of, 'Sod 'em, the British brought it on themselves'.
The United Kingdom of Great Britain and Northern Ireland has, for decades, been an outstanding example of CITES implementation and enforcement. Onto whichever box on the referendum ballot paper the cross was placed, and regardless of what prompted the choice, the harsh reality is that the outcome is likely to have profound consequences on CITES, the UK and the EU. And it is especially likely to have profound consequences relating to how Britain deters and responds to wildlife trafficking, at least in the immediate-, short- and mid-term future.
If Brexit, as some believe/fear/want/hope/dread, subsequently leads to Scottish independence, things are going to become even more of a mess.
At a time when the world is calling for increased communication, cooperation, coordination and collaboration in tackling wildlife trafficking, English and Welsh voters may have inadvertently created yet one more hurdle. I think a number of motivations can potentially be identified for just why votes were cast in such a manner but creating considerable CITES chaos probably wasn't one of them.
Remember, this is just the scenario for wildlife trafficking. It is going to be replicated, to more or less the same degree, in the fields of: combating terrorism; human, drug and firearm trafficking; cyber-crime; organized crime; illicit migration – okay, that's enough, you can see where I am going with this, can't you?
Makes you think, doesn't it? If I were a British civil servant or law enforcement official, I'd go get a stock of paracetamol tablets now. International civil servants in Brussels and Geneva may find a need for them in due course too.
For my part, I will stick with a good Single Malt. It is one of the very few things in life which I have found can safely be relied upon. Indeed, the list of things one can rely on seems to get shorter with each passing day. Like common sense and forward-thinking; they're becoming increasingly rare too.
---
[i] http://www.bbc.co.uk/news/uk-politics-32810887
[ii] https://cites.org/eng/cms/index.php/component/cp/country/EU
[iii]http://www.lisbon-treaty.org/wcm/the-lisbon-treaty/treaty-on-European-union-and-comments/title-6-final-provisions/137-article-50.html
[iv]http://www.independent.co.uk/news/uk/politics/uk-gives-up-presidency-of-eu-council-to-focus-on-brexit-negotiations-a7145801.html
[v] https://europa.eu/european-union/about-eu/countries_en
[vi] http://ec.europa.eu/environment/cites/pdf/WAP_EN_WEB.PDF
Comments
comments