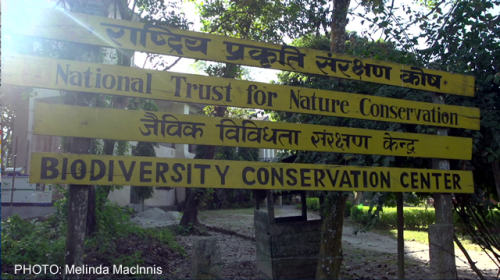 There was indeed something special to celebrate in Nepal on World Wildlife Day: Not a single rhino, tiger or elephant was killed during an entire calendar year.
Between February 16, 2013, and February 16, 2014, Nepal's protected areas of Chitwan National Park, Bardia National Park and Suklaphanta Wildlife Reserve remained a safe haven for rhinos, tigers and elephants. A special ceremony to mark the occasion was organized by Department of National Parks and Wildlife Conservation (DNPWC), Department of Forests (DoF), National Trust for Nature Conservation (NTNC), and WWF Nepal, and held on the inaugural World Wildlife Day (March 3).
"We are committed to working with the government, conservation partners and local communities to redouble efforts to sustain this success," said Anil Manandhar, country representative for WWF Nepal.
"It is a matter of great pride to mark the first World Wildlife Day with the announcement of a year of zero poaching in Nepal."
Nepal's success is the result of a collaborative multi-pronged approach, Megh Bahadur Pandey, Director General of Department of National Park and Wildlife Conservation (DNPWC) told the Himalayan Times.
"A national-level commitment is key to encouraging complementing efforts, right down to the grassroots level, in order to address this biggest threat to wildlife not just in Nepal but across the world."
Nepal's wildlife protection toolkit includes community-based intelligence networks, conservation drones, and proper enforcement of the law. And that's not all — sniffer dogs will soon be deployed in Chitwan National Park.
It is worth noting that in Nepal, rhino crimes do not go through the court system. Rather, forest officials are empowered to administer penalties — and lengthy prison sentences are the norm, not the exception.
In 2013, Nepal requested an INTERPOL Red Notice for Rajkumar Praja, wanted for killing rhinos and international rhino horn trading. He was convicted in absentia and sentenced to 15 years in prison, after Nepalese authorities dismantled a rhino horn trafficking network.
Way to go, Nepal!
---
Comments
comments