Meet the Annamitici
Our team works tirelessly each and every day to fight wildlife trafficking.
Rhishja Cota-Larson, Founder, Creative Director, Lead Blogger
Because people need to know. That's why.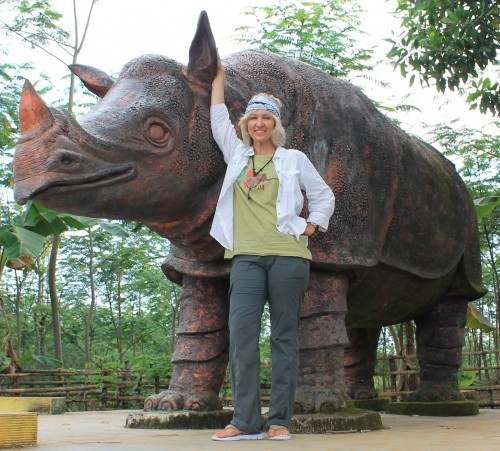 Rhishja is the Founder and Executive Director of Annamiticus. She is the Editor of the Annamiticus blog, host of Behind the Schemes, a Wildlife Trade Consultant and Co-Producer for the upcoming documentary The Price, and the author of Murder, Myths & Medicine. Rhishja has written for National Geographic's News Blog – News Watch and the environmental news blog Planetsave.
Rhishja has journeyed to the streets of Hanoi to research the illegal wildlife trade, and to the rainforests of Sumatra and Java to document the world's rarest rhinos. At CITES meetings, she joins colleagues from around the world to lobby in favor of protecting endangered species from economic exploitation.
She is a Stanford Certified Project Manager (Stanford Center for Professional Development, Stanford University) and received her BA degree in Government from California State University, Sacramento.
---
Andrew Larson, Co-Founder, Managing Editor, Operations
Andrew Larson grew up on the East Coast of the United States, where his love of the environment started with childhood summers spent camping at Lower Sysladobsis Lake in Maine.


He is a Certified Financial Planner (CFP®) with an MBA in Marketing from Wake Forest University. After graduate school, Andrew followed his favorite band, the Grateful Dead, around the country until 1995. He is an avid birder who enjoys travel, live music, comic books, and cooking.
---
Salvatore Amato, Advisor, Wildlife Law Enforcement Liaison
Salvatore Amato is a recognized expert in domestic and international wildlife and environmental law and enforcement. Mr. Amato has over twenty-four years' experience in the field of wildlife law enforcement, with experience at both the state and federal level. He is the founder of SMA Consulting, which provides advice, expertise and services related to Environmental Regulation and Compliance; Wildlife Law Enforcement; and International Training and Capacity Building.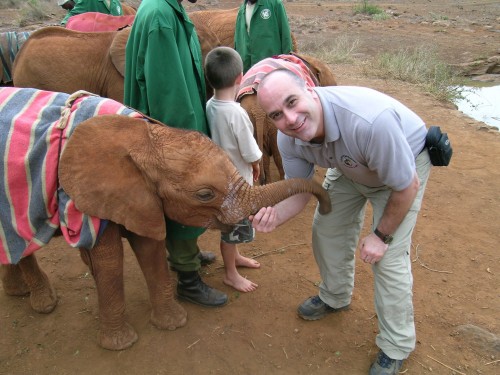 Mr. Amato's distinguished career includes eleven years of experience as a senior manager with the U.S. Fish and Wildlife Service (USFWS) with experience at both the headquarters and regional office levels. Mr. Amato is a nationally recognized expert on the Endangered Species Act, the Migratory Bird Treaty Act, the Eagle Protection Act, the Lacey Act, and the Tiger Rhino Protection Act.
Mr. Amato has extensive experience in natural resource and habitat conservation, wildlife trade issues, port operations, compliance and regulation including implementation of the Convention on International Trade in Endangered Species of Wild Fauna and Flora (CITES). Mr. Amato has a strong background in receiving and providing training in team building, coaching, strategic and workforce planning as well as extensive experience in International training and capacity building, both from his time as the Head of the USFWS Intelligence Unit and as a member of the INTERPOL Environmental and Wildlife Crimes Working Groups.
---
Melinda MacInnis, Educational Director
Melinda MacInnis is the founder of Animal, Vegetable, Mineral, an educational nonprofit organization that specializes in producing, supporting, and disseminating educational environmental videos.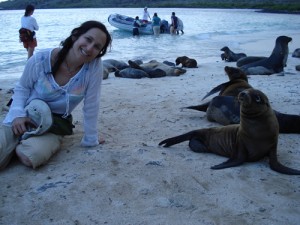 She is a longtime inner-city educator whose short video The Rhino Wars has been downloaded in over 100 countries worldwide. Her first feature length documentary, The Price, examines the yet unknowable cost of the massive biodiversity loss facing our planet today – a loss powerfully symbolized in the human-caused extinction threat to some of our world's most beloved creatures. Melinda also works for the USC Neighborhood Academic Initiative, a groundbreaking program that helps thousands of inner-city youth access higher education. She was born and raised in Southern California and has a B.A. from Berkeley and a M.A. in creative writing from C.U. Boulder.
---
Quyen Vu, Vietnam Liaison
Quyen Vu is the founder of Education for Nature-Vietnam (ENV), Vietnam's first non-governmental organization focused on the conservation of wildlife and the environment.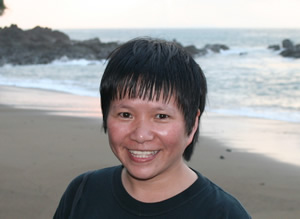 Since its inception in 2000, ENV has conducted more than 70 environmental education and communication training programs for teachers, community stakeholder groups and staff from national parks and protected areas throughout Vietnam. ENV has also trained educators from Myanmar, Cambodia and Laos. ENV's Wildlife Crime Unit (WCU) was established in 2005 to facilitate and motivate public involvement in efforts to combat wildlife trade, and administers a public toll-free national hotline for reporting wildlife crimes.
---
Lisa Hywood, Zimbabwe Liaison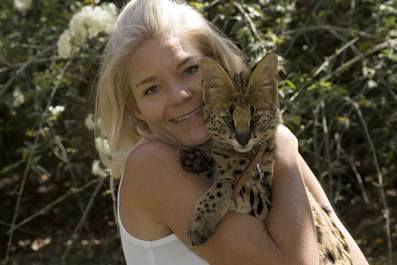 Lisa is the founder of the Tikki Hywood Trust in Zimbabwe, named in memory of her late father, Tikki Hywood. Lisa chose to be a voice for lesser-known wild animals such as Lichtenstein's hartebeest, Cape Pangolin and other smaller species. She is a founding member of the African Pangolin Working Group and a member of the IUCN/SSC Pangolin Specialist Group. Lisa and her team are leading the way in pangolin rescue and rehabilitation in Africa.
---