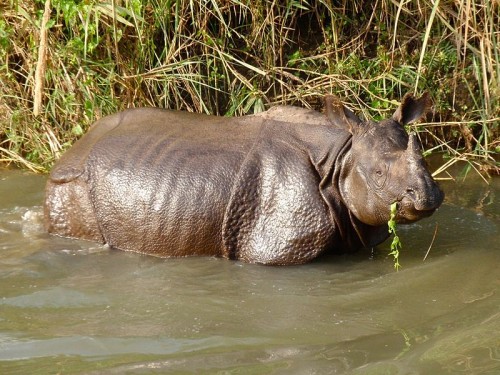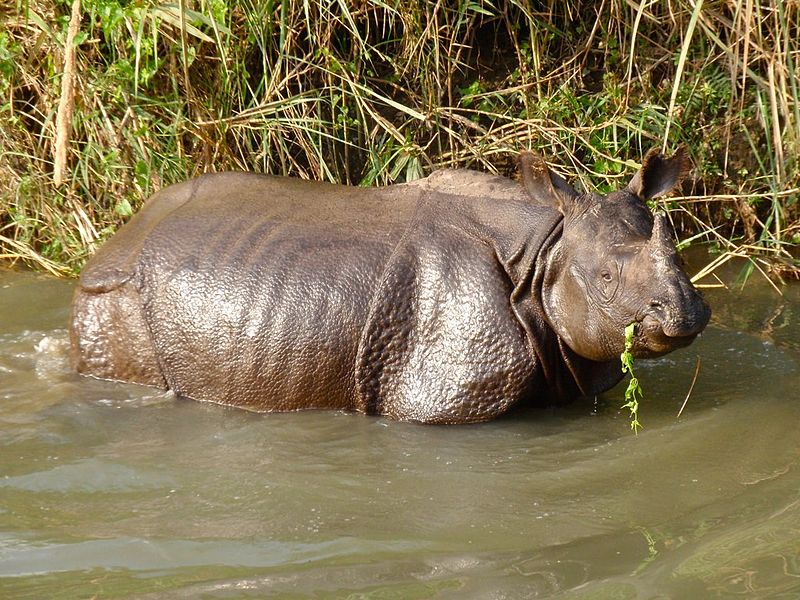 For the first time since February 2013, a rhino was gunned down by wildlife traffickers in Nepal.
The killing occurred on May 2, in the buffer zone area which surrounds Chitwan National Park. Nepali news portal eKantipur reported that the 25-year-old male rhino was killed by a .303 bullet and his horn removed. This tragedy struck just one week after the departure of Nandabaks Battalion Chief Chakra Bahadur Shah, who oversaw Nepal's remarkable "Zero Poaching Year" — 365 days without the killing of a single rhino, tiger, or elephant.
A team comprised of park officials, personnel from the National Army and Central Investigation Bureau of Nepal Police was immediately deployed to track down the killers.
In 2013, Nepal requested an INTERPOL Red Notice for Rajkumar Praja, wanted for killing rhinos and international rhino horn trading. He was convicted in absentia and sentenced to 15 years in prison, after Nepalese authorities dismantled a rhino horn trafficking network.
Prior to this, the last reported killing of a rhino in Nepal was February 16, 2013.
---
Comments
comments