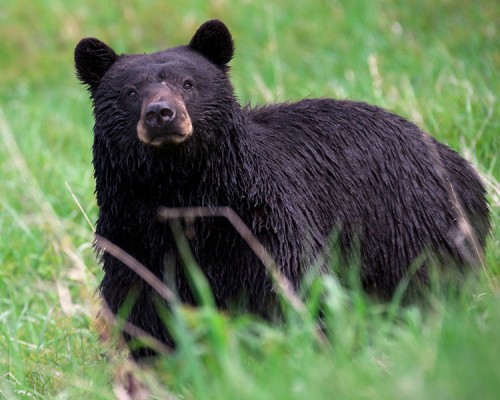 A prison sentence and hefty fines could be in store for Virginia resident Tracy Davis, who plead guilty to trafficking bear gallbladders, as well as to several other federal charges, in a U.S. District Court.
Davis was baiting and trapping bears in George Washington National Forest and selling their gallbladders on the black market.
Court documents show that Davis "discussed his activities in the illegal trapping, baiting and harvesting of black bear" with the undercover agent and gave the agent three black bear gallbladders to "re-sell for $2,000".
Davis plead guilty to several other federal offenses including the possession of protected migratory birds, the sale of fighting gamecocks, and the distribution of marijuana.
According to the U.S. Department of Justice, Davis faces maximum possible penalties of:
Up to five years in prison and/or a fine of up to $20,000 for the charge related to selling black bear parts
Up to six months in prison and/or a fine of up to $15,000 for possessing the talons of a Red-Tailed hawk
Up to five years in prison and/or a fine of up to $250,000 for selling fighting roosters
Up to one year in prison and/or a fine of up to $100,000 for the marijuana charge
During the investigation, the undercover agent also observed "several dogs and horses that had ribcages showing through flesh and bloated stomachs from apparent starvation" and in November 2011, more than 100 animals were rescued from the Davis residence. Davis and his wife Joyce were found guilty of animal cruelty.
Davis is currently serving a 90-day sentence for four counts of manufacturing alcohol — "operation of a moonshine still" — on his property.
---
Image by Jim Martin via Wikimedia Commons
Comments
comments