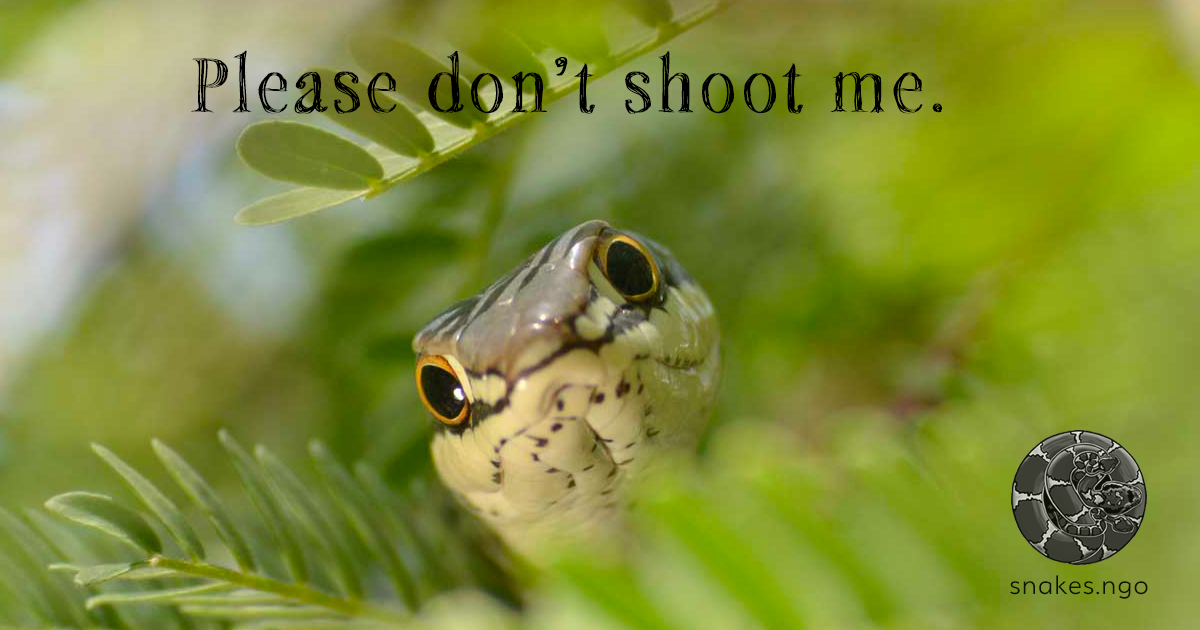 Arizona Republicans are pushing for a firearms exception known as House Bill 2022, which would allow the discharge of small caliber guns within city limits – as long as the ammunition is "snake shot" or "rat shot".
The bill was introduced by Representative Jay Lawrence (R-Scottsdale), who claims that the bill is "not an animal-shooting bill" but a firearms bill. Lawrence told 12 News that "the idea for the bill came from a constituent who wanted more freedoms in regard to firearms" and he "would rather people have the ability to shoot a snake rather than wait for firefighters" or other wildlife professionals to respond to wildlife removal requests.
"It's a firearms bill," Lawrence said, "It's not a bill that deals with harming snakes or rats or any other vermin, it merely is a firearms bill."
Arizona law already allows city dwellers to discharge firearms in emergency situations, such as self-defense ("In self‑defense or defense of another person against an animal attack if a reasonable person would believe that deadly physical force against the animal is immediately necessary and reasonable under the circumstances to protect oneself or the other person").
Lawrence said that his proposed exception "would allow anyone to shoot at whatever they want" and thus is not covered by existing laws, which prohibit the discharge of firearms "within or into the limits of any municipality" unless in self-defense (see above) or "to lawfully take wildlife during an open season" or "on a properly supervised range".
When questioned by opposing Representatives in the Arizona Legislature about the potential dangers of relaxing firearms restrictions in populated areas, Lawrence at one point responded, "I cannot answer the question 'what if?'" and claimed that the type of ammunition he wants excepted is "no more harmful than a handful of sand".
However, the "handful of sand" analogy is dubious. Representative Dr. Randall Friese (D-Tucson) said that while the number of injuries from this type of ammunition currently comprise a very small percentage of "piercing trauma", injuries do occur, and the number is unfortunately likely to increase if the bill passes.
Biologist and Co-Founder of Advocates for Snake Preservation (ASP) Melissa Amarello warns that the legislation is dangerous and could result in more snake-related injuries because it encourages people to approach venomous snakes (the range of "snake shot" is only five to ten feet or so) rather than leave them alone.
Amarello will be addressing the Arizona Senate Committee on Government on Wednesday, March 1, 2017.
"I will be speaking to the committee on behalf of the snakes and safe neighborhoods and against this reckless legislation. I'll tell them there are safer and more effective ways to resolve wildlife conflicts than shooting in populated areas."
Tell Arizona lawmakers the world is watching – sign the petition.
You can help stop HB 2022 by signing and sharing this petition. You do not have to be an Arizona resident to sign.
We at Annammiticus oppose this dangerous legislation and I will be presenting a statement at the Arizona Senate Committee on Government on Wednesday, March 1, 2017.
---
Comments
comments