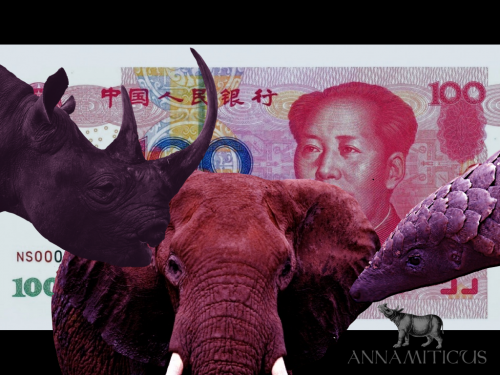 Global economists have been concerned about the mysterious Chinese economy for several years. After rising to the world's second largest economic power with twenty years of unprecedented growth, China has become unhinged as it begins the difficult transition to a consumer-based economy.
Fears arose over the creation of an enormous real estate bubble fueled by the finance of a shadow banking system, construction of ghost cities and unneeded infrastructure, and wild speculation. China bulls stayed the course and stated that the ruling party would guide the Chinese economy to a soft landing. The bull thesis absorbed another blow when the Shanghai Composite slipped into a bear market and fell 23 percent from its seven-year high on June 121.
Today, the People's Bank of China depreciated the Yuan by almost two percent against the U.S. dollar to levels from three years ago. The move was also the largest since the massive devaluation in 1994. Although the maneuver is said to be a one-time only gesture, there is no guarantee that this will be the last time. Global markets and asset prices were marked down dramatically after the move. This leads us to an important question: How will the world's illegal wildlife trade be impacted?
The rise in affluence of the Chinese consumer has coincided with the rise in illegal wildlife prices. Indeed rhino horn, ivory, and other wildlife parts have become status symbols for the rising middle and upper classes of China and other East/Southeast Asian nations, most notably Vietnam2. Traditionally, economic recession has dramatic effects on consumer behavior. Luxury goods consumption is lowered through reduced spending and substitution of lower priced goods. Share prices of global companies with exposure to China have sold off and sunny earnings forecasts were lowered. A case can certainly be made that the demand for illegal wildlife trade as a luxury good will be lower and provide some hope to conservationists.
Unfortunately, it is not that simple. Illegal wildlife trade often occurs in the unregulated black market. Traditional market forces that impact legal asset classes may not have as large an impact on the illegal wildlife trade market. It seems that the most recent rise in illegal wildlife trade, such as rhino horn, stemmed in part from its inclusion in Traditional Chinese Medicine (TCM) remedies. Although there is no scientific proof of rhino horn's medical efficacy, illegal wildlife traders rushed to meet the burgeoning demand of a potential staple. Consumer staples, such as medicine cabinet and grocery store items, have inelastic demand. If non-luxury consumers continue to use rhino horn as a staple, it will take on an inelastic demand and not see reduced consumption.
Another blow to the "reduced consumption equals less demand" theory is the use of wildlife as an asset class. Most of world's assets are under pressure and the pricing pressure increases the correlation between traditional asset classes. Wildlife is a physical and scarce quantity. For example, many people turn to gold as an asset class during times of market stress. Gold has a very low correlation to stock, fixed income, and real estate prices. It is possible that less scrupulous investors may seek to use rhino horn or ivory as a means of maintaining or growing wealth. Perhaps this could increase the demand for illegal wildlife products.
China's move to a consumer-based economy has another concern for the world's wildlife. The Chinese government will strive to create consumer demand and industries to meet it. This may impact the healthcare system. China may move to support its internal TCM industry. In recent years, China has imported over 100 white rhino from South Africa, apparently to explore the possibility of farming the horn for medicine3. Tiger and bear farms were forerunners to this trend. Government support toward its TCM industry could create larger trade loopholes and have catastrophic consequences on the world's endangered wildlife populations.
China's transition to an internal, consumer-based economy has begun and it will impact the global markets. The devaluation of the Yuan is the latest effort to stabilize the declining economy. The classic assumption that economic hardship leads to lower demand and economic consumption is a driving theme in today's markets. However, it is unclear if this thesis will carry over in the dark world of illegal wildlife trade.
---
1. Belvedere, M.J. (2015) Currency war? How China devaluation may impact Fed.. (cnbc.com)
2. Cota-Larson, R. (2012) 'Ferrari Factor' Driving Rhino Horn Trade in Vietnam. (savingrhinos.org)
3. Cota-Larson, R. (2013) Rhinos from South Africa to China: A Troubling Timeline. Annamiticus, California, USA.
Comments
comments