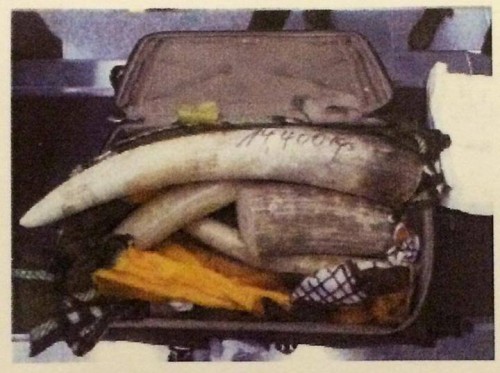 Hong Kong customs officials have intercepted almost 800kg of ivory, smuggled in the suitcases of 15 Vietnamese passengers — the largest-ever amount of ivory seized from air passengers in one bust.
The 15 passengers were aged between 20 and 54, and had travelled from Angola with Cambodia being the end destination. They were waiting in a transit lounge in Hong Kong International Airport when they were caught by customs officials. Their 32 pieces of baggage were stuffed with raw ivory tusks and products such as chopsticks, bracelets and prayer beads, worth over US$1 million in total.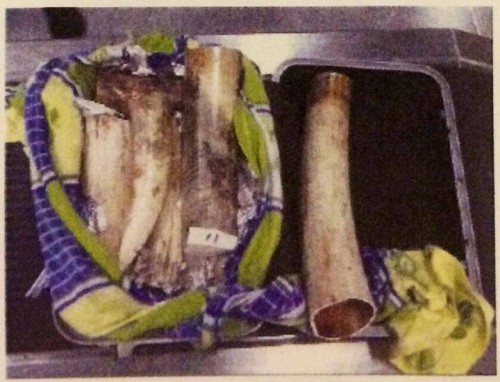 Some of the ivory tusks were still stained with blood, and the circulation route taken by the smugglers is reported to have included South Africa, South Korea and Ethiopia as well.
The investigation is still ongoing, and under Hong Kong's Protection of Endangered Species of Animals and Plants Ordinance, any person found guilty of trading endangered species for commercial purposes in the territory is liable to a maximum fine of US$645,000 and an imprisonment for two years.
Last month, Hong Kong authorities began the destroying its 26 tonne ivory stockpile – an important and symbolic act. There is however, substantial evidence that blood ivory is systematically laundered into the legal market that still operates openly. Sadly, just last week the territory's Secretary for the Environment turned down a suggestion by lawmaker Dr Elizabeth Quat to ban legal ivory sales, and effectively eliminate the much larger – and more significant – 117.1 tonnes of ivory in legal circulation at the moment.
---
Comments
comments