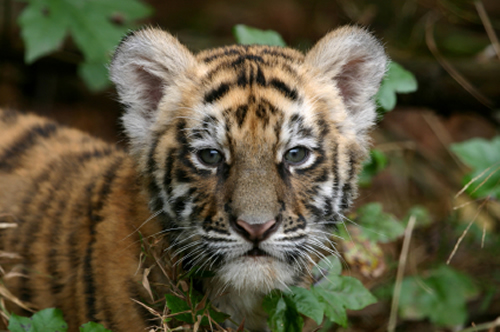 Forest guards in the Indian state of Maharashtra have been given the nod to shoot tiger killers on sight, following the discovery of a beheaded tiger in the Chandrapur forest range.
The Hindustan Times was told by forest minister Patangrao Kadam that "human rights activists" would not interfere with the directive.
The death caused by preventive shooting will not be treated as offence under the Indian Penal Code. We have made a legal provision to safeguard our staff from any excesses by so-called human right activists.
Although armed, forest guards are often reluctant to use weapons against tiger killers, because once in court, they have been charged with human rights violations. Kadam says that will no longer be an issue.
There have been cases of forest guards being booked for violating human rights. However, to save tiger, the department has informed the guards that preventive shooting will not be treated as criminal offence. The action of guards will not be considered a crime. The legal provision has been made to protect these guards.
Less than a week ago, the mutilated tiger was found, with the head and paws missing. The body had been "chopped into ten pieces", according to the Times of India.
It is believed that the "notorious Bahelia group in Madhya Pradesh" had been contracted to kill 25 tigers in the Vidarbha region of Maharashtra.
Three tiger reserves in the Vidarbha region — Tadoba, Melghat and Pench — collectively hold 169 tigers.
Sadly, the world's wild tiger population has been decimated to about 3,200, mostly due to the continued use of tiger bones in "tiger bone wine" and other body parts in traditional Chinese medicine.
The demand for big cat bones has even spread to South Africa, where lion breeders are believed to be selling lion bones to wildlife traffickers, as a substitute for increasingly scarce tiger bones.
---
Image: © iStockphoto.com
Comments
comments