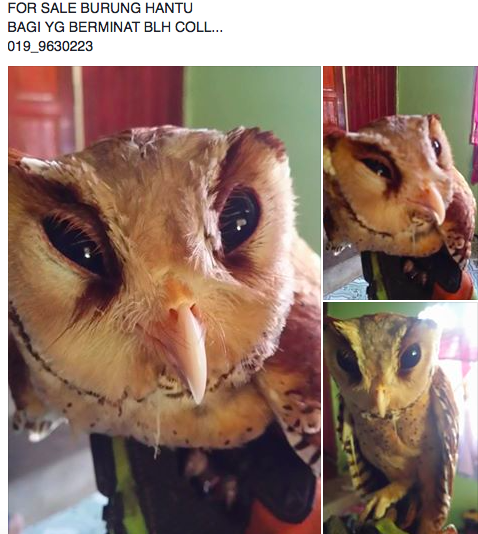 A Facebook group calling itself Peminat Haiwan Exotic Malaysia is facilitating illegal activities by allowing members to post advertisements of nationally protected species for sale.

UPDATE: FACEBOOK HAS REMOVED THIS GROUP. THANK YOU TO EVERYONE WHO REPORTED THESE CRIMINALS!
In a section of the group called "Sale Posts", there are Leopard Cats (Prionailurus bengalensis), Dusky Leaf-monkeys (Trachypithecus obscurus), Barred Eagle Owls (Bubo sumatranus), Binturongs (Arctictis binturong) and many more animals stolen from their forest homes, now in cages, awaiting unknown fates.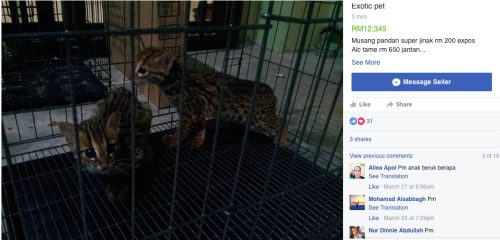 Unfortunately, the use of Facebook to sell Malaysia's protected wildlife is common. Facebook and Malaysian wildlife authorities are aware of the issue, but have not yet been able to put a stop to it.
In March of this year, TRAFFIC released the report Trading Faces: A Rapid Assessment on the use of Facebook to Trade Wildlife in Peninsular Malaysia, which revealed more than 300 live, wild animals for sale across 14 groups on the social media site.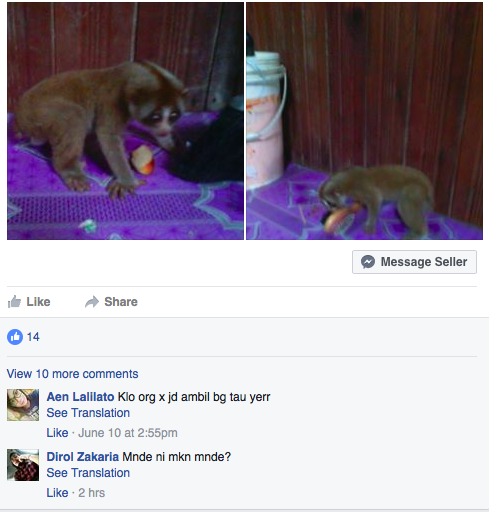 "We are committed to working with TRAFFIC to help tackle the illegal online trade of wildlife in Malaysia," said a Facebook spokesperson.
"Facebook does not allow the sale and trade of endangered animals and we will not hesitate to remove any content that violates our Terms of Service."
TRAFFIC also shared its findings with Peninsular Malaysia's Department of Wildlife and National Parks (PERHILITAN) who have launched a number of successful operations against wildlife traders operating on the social networking site.
"We recognize the scale of this problem as we have been monitoring over 30 Facebook Groups selling wildlife since 2013," said Hasnan Yusop, PERHILITAN's Director of Enforcement.
"PERHILITAN has taken measures to address the problem, including working with other law enforcement agencies to stop the illegal trade of wildlife on Facebook. We have carried out 43 successful seizures, arrested at least 54 illegal traders and saved over 67 wildlife species from being traded illegally on Facebook."
In the case of Peminat Haiwan Exotic Malaysia, citizens have reported this notorious Facebook group to Malaysia's Department of Wildlife and National Parks (PERHILITAN), but it appears action has not yet been taken.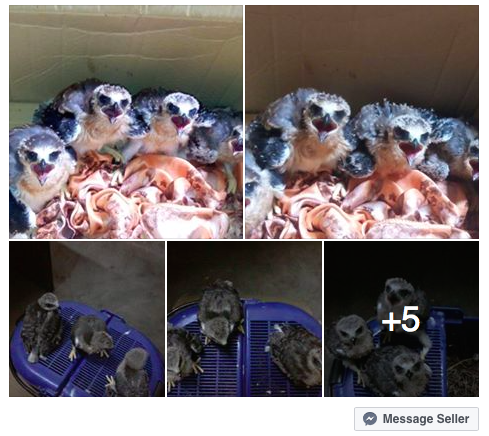 How to report Peminat Haiwan Exotic Malaysia to Facebook:
Click the dropdown menu next to "Join Group", select "Report Group", then follow the prompts:
"What's wrong with this group?"


"Submit to Facebook for Review."


"Submitted to Facebook."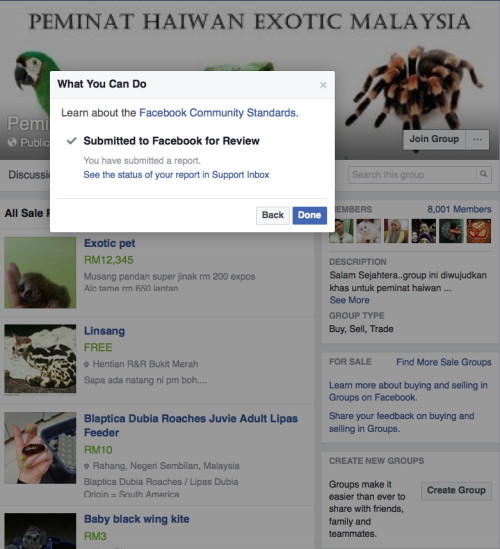 Let's put these wildlife traffickers out of business.
---
Help fight against wildlife trafficking: Support our work to advocate for the protection of endangered species at the upcoming CITES CoP17 in South Africa.
Comments
comments