Courtesy of BirdLife International

A new report, jointly published by BirdLife International and the National Audubon Society, draws on bird science showing that climate change is already affecting life, and that negative effects will increase in the future.
The solution? Bank on nature.
Birds are among the best-studied species and they are powerful sentinels for the natural world. They are telling us how climate change threatens nature and people.
The Messengers, published today by BirdLife International and the National Audubon Society (BirdLife's Partner in the US), gathers hundreds of peer-reviewed studies illustrating the many ways climate change threatens us and our birds.
"The report brings together for the first time striking evidence from around the world that climate change is already causing negative population impacts for many species," explains Dr Stuart Butchart, Head of Science at BirdLife International and lead author.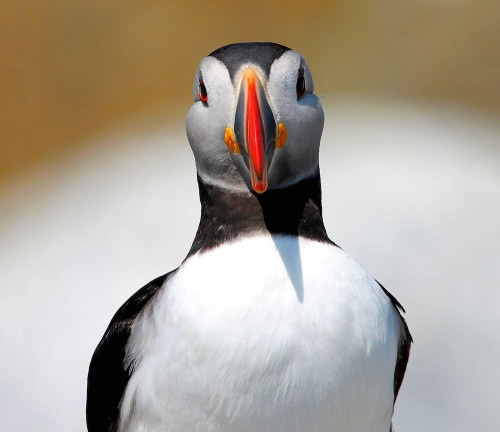 Patricia Zurita, CEO of BirdLife International, and David Yarnold, President and CEO of the National Audubon Society, write in their foreword: "Over time and across cultures, birds have sent us signals about the health of our environment."
"Miners no longer use canaries as early warning systems, but birds are our closest connection to wildlife on the planet and they still tell us about the health of the places people and birds share. Never before has their message – climate change is here and a threat to the survival of birds and people – been as clear or as urgent."
The report identifies the following expected impacts:
Climate change will result in more losers than winners;
Most bird species are expected to experience shrinking ranges, increasing the risk of extinction;
Many species may not shift their distributions as fast as climate changes, resulting in population declines;
Ecological communities and interactions between species will be disrupted;
Current threats, including extreme weather and diseases, will be exacerbated;
People will experience many of the same risks, and their responses could endanger nature.
Despite the severity of these threats, The Messengers includes a strong message of hope as world leaders gather in Paris to negotiate a global climate change agreement. The report emphasises solutions to build natural resilience for generations of people to come.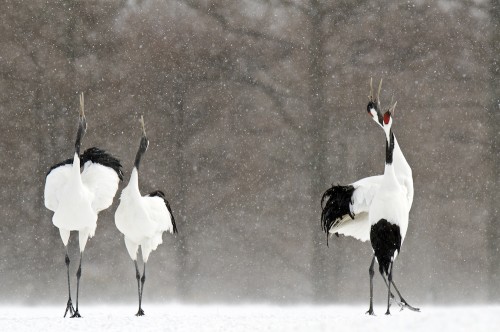 The report's final section illustrates how BirdLife Partners around the world are engaging in the following solutions for nature and people:
Promoting clean energy solutions for people and nature;
Protecting and restoring carbon-rich ecosystems;
Conserving, managing, and better connecting key sites to help species adapt;
Implementing ecosystem-based adaptation to build people's resilience;
Using birds to engage people with nature, understand climate change and take action.
"Nature has a vital role to play in tackling climate change, but it's often ignored," says Edward Perry, Global Climate Change Policy Coordinator at BirdLife International and co-author of the report. "Healthy ecosystems sequester and store massive amounts of carbon, while providing people with a first line of defence against flood, drought and other climate hazards."
Download the full report: The Messengers.
---
Comments
comments