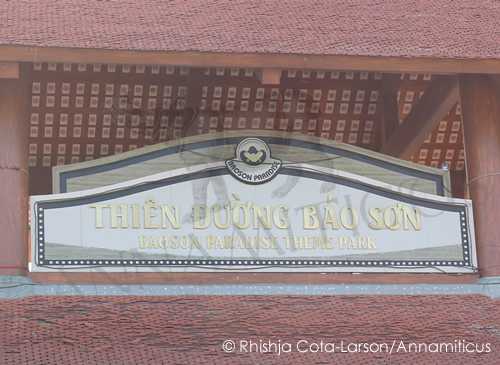 Are some of South Africa's wildlife breeders selling rhinos and tigers to questionable facilities?
One such facility is the Bao Son Paradise Theme Park in Hanoi, Vietnam, where two Asian elephants are imprisoned by short chains — an indication that perhaps the animal husbandry practices are substandard.
During a wildlife trade monitoring visit to this zoo in November 2012, four white rhinos were seen, along with two tigers and two white tigers, several hyenas, two cheetahs, giraffes, zebras, various monkeys and tropical birds.
Concrete is underfoot in most of the rhino pen, where a closed circuit camera watches overhead.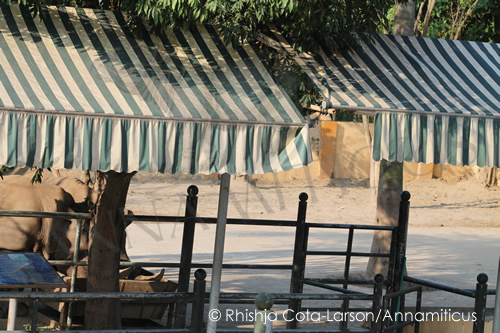 Two tigers — apparently imported from wildlife breeders in South Africa — pace back and forth in a small enclosure.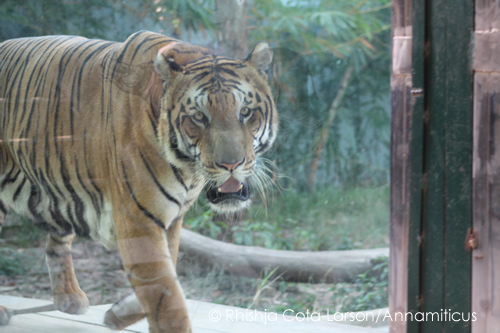 According to South Africa's Department of Environmental Affairs, at least two wildlife breeding facilities supplied tigers and rhinos to Vietnam.
Earlier this year, the Department published the names of the tiger exporters (download the list) and rhino exporters (download the list) on its website. (Update 07/10/2013: The documents have been removed from the DEA website.)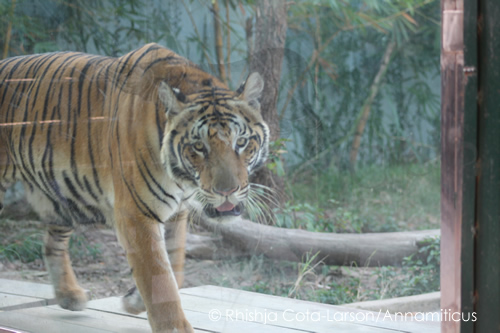 Although CITES allows the export of live animals "to appropriate and acceptable destinations", this situation suggests that the wildlife breeders in South Africa who chose to sell their animals to a Vietnamese zoo also chose not to conduct any due diligence prior to the transactions.
---
Comments
comments