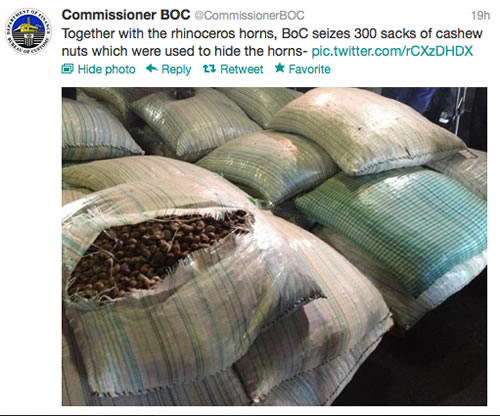 Customs officials in the Philippines seized six rhino horns hidden among 300 sacks of cashew nuts in a shipment which arrived from Mozambique.
The shipper of the rhino horns and cashew nuts, Chisteva Import and Export, did not file an entry for its consignee and customs broker, which prompted customs and intelligence operatives to investigate the cargo.
Customs Commissioner Ruffy Biazon said rhino horn trafficking would not be tolerated in the Philippines.
We strongly condemn the smuggling of endangered species because it causes irreparable damage to nature and the environment. The seizure of these rhinoceros horns today should serve as a warning to ill minded traders that the Philippines is no place for them to indulge in their illicit trade.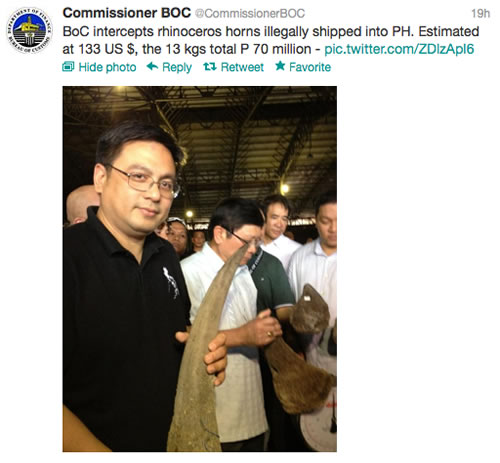 Although the final destination of this shipment was not revealed at the time of writing, it is worth noting that Southeast Asian countries are frequently utilized as transit points for wildlife contraband headed for China.
---
Source: Official Gazette of the Republic of the Philippines and @CommssionerBOC
Comments
comments