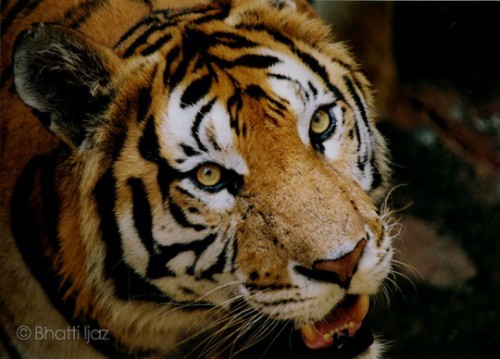 Where do South Africa's captive-bred tigers go, when they are sold to Vietnam?
With mounting concern over South Africa's trade in tigers, there is an urgent need for transparency in such activities — especially when the felines are sent to Asian countries where they are in high demand for use in superstition-steeped traditional Chinese medicines.
Although tigers are not naturally found anywhere in Africa, they are quite common in southern Africa's predator parks and breeding facilities that typically cater to trophy hunters.
Research has revealed that two parties from the game industry were identified as having legally exported an unspecified number of tigers to Vietnam (one of the world's largest consumers of illegal tiger parts) in 2010 alone.
But to whom are they exporting these globally-protected, endangered animals that are so incredibly valuable in black market trade?
Tigers sold to a traditional medicine manufacturer?
Updated 07/18/2012: At least two companies in South Africa exported tigers to Vietnam — according to publicly available information — including an unspecified number of tigers sold to "Bac Son Tourism and Construction Investment Group" on at least two occasions in 2010.
(As of writing, supporting documentation is available here: http://www.environment.gov.za/sites/default/files/question767.pdf.**)
But was "Bac" a clerical error? Although no public information seemed to be available for "Bac Son Tourism and Construction Investment Group", it turns out that a company named "Bao Son Tourism and Construction Investment Group" is involved in several wildlife-related ventures:
On August 2011 Vietnamica.net reported that Bao Son had recently bought "Bao Long Pharma and Health Services" – a "traditional pharmaceuticals manufacturer" in Ho Chi Minh City. (Note that Bao Son's purchase of the company was made the year after their apparent import of tigers.)
According to Vietnam-based "Investment Construction & Infrastructure Development Company Limited", bones (from unspecified animals) are being sold at a "traditional trade village" in the "An Khanh Tourist Area", which is apparently jointly owned by the Bao Son investment group.
In March 2010, VnnNews.net reported that the investment group had built an "entertainment and tourism park" that they stocked with white tigers, white lions, "yellow tigers", hyenas, panthers, rhinos, and zebras imported from somewhere in Africa. (The article did not mention from who or where in Africa they acquired these animals.)
The article went on to describe Bao Son's "sea circus", which markets performances from their various marine mammals (specifically dolphins and "sea-calves").
Trade data from the Convention on International Trade in Endangered Species (CITES) reveals South Africa reported issuing only a single permit to export a total of six tigers to Vietnam in 2010, while Vietnam documented importing twelve tigers under two separate permits.
Unfortunately, it has also become increasingly evident that the "predator breeding" industry is also trading in lion bones, which serve as a substitute for tiger bones in traditional Chinese "medicines".
---
** Added July 6th, 2012
Image ©Bhatti Ijaz/wildlifecosmos.com
Comments
comments