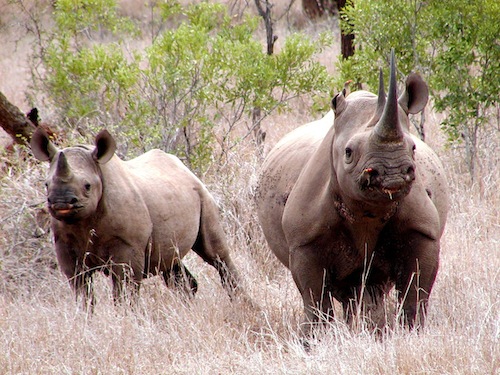 On January 10, 2014, U.S. District Judge John Gleeson of the Eastern District of New York sentenced Irish national Michael Slattery Jr. to 14 months in prison, followed by three years of supervised release, for conspiracy to violate the Lacey Act in relation to rhino horn trafficking. He was also ordered to pay a $10,000 fine and forfeit $50,000 in illegally acquired proceeds.
Slattery was arrested in 2013 as part of Operation Crash, a nationwide multi-agency crackdown on rhino horn trafficking. He came to United States in 2010 for the purpose of acquiring rhino horns for the illegal market. According to court documents, Slattery and his co-conspirators used a "straw buyer" to purchase a taxidermied rhino head mount for $18,000 at an auction in Texas. The gang then traveled to New York, where they sold the mount, and other rhino horns they had acquired, to an individual for $50,000, using falsified documents.
USFWS Director Dan Ashe said that the ongoing slaughter of rhinos and elephants is fueled by the illegal trade.
"We will continue to work relentlessly across the United States government and with our international partners to crack down on poaching and wildlife trafficking."
The New York Times reported that Judge Gleeson was unmoved by arguments that Slattery didn't realize the seriousness of his crimes.
" 'I didn't make these drugs, all I did was distribute them,' " he said by way of comparison. " 'I didn't create this child pornography, I just distribute it.' "
Judge Gleeson said Slattery was not a "naïve kid" — rather, he is a criminal who came to the United States for the sole purpose of engaging in illegal activities.
---
Source: USDOJ
Comments
comments