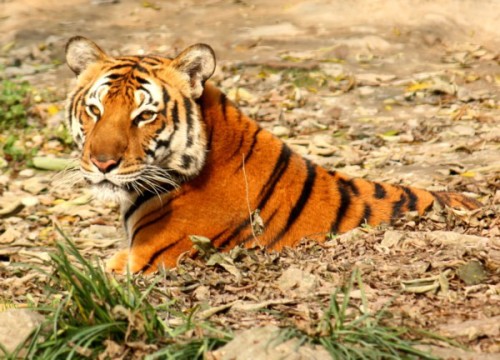 A number of Chinese laws relating to ecosystems and the environment have recently been under the scrutiny of the National People's Congress to ensure they are compatible with the promotion of "ecological civilisation".
As part of this general overhaul, on December 30, 2015 proposed revisions to China's Wildlife Protection Law were circulated for public comment. There was a furious backlash from Chinese academics, lawyers, biologists and NGOs as the proposed revisions, if adopted, will take China's Wildlife Protection law and regulations in the wrong direction.
Examples of some of these comments and critiques can be read at the links below. The process will require the Government authorities to consider formally submitted comments and to prepare further drafts, but there is no guarantee the public will see them again before the revisions are adopted.
EIA's response to the draft law
EIA is extremely disappointed and concerned to see that the proposed revisions to China's Wildlife Protection Law are moving in the opposite direction from an "ecological civilisation", specifically in terms of tiger conservation – missing a major opportunity for China to follow best practice and demonstrate real leadership.
The proposed revisions, if adopted, would instead further entrench policies of captive breeding for commercial use of parts and derivatives of captive tigers. Further, they would decrease the level of oversight at the central level of Government, deferring responsibility for managing breeding and trade to Provinces that have already shown a willingness to contravene an existing State Council Order.
With the State Forest Administration recently admitting to CITES that it does not have the capacity to monitor possession of tigers in captivity and is unable to report how many permits have been issued for trade in the skins of captive-bred tigers, this increases the risk of trade and demand for tiger parts and products spiraling out of control.
There is no sign within the proposed revisions that China is planning to reverse this threat to wild tigers, seize the moment and stand alongside India, Nepal, Bhutan and Russia to place a greater emphasis on wild tiger conservation.
Tiger populations are showing signs of recovery in countries that do not breed tigers for trade in their parts and derivatives. China is falling behind.
The draft law also conflicts with the commitments made by President Xi Jinping and President Obama during their recent high-level bilateral where both vowed to "take significant and timely steps to halt the domestic commercial trade of ivory".
You can read more of EIA's first reaction to the proposed revisions here.
Into the detail – EIA's position paper
If you would like to see the detail of what is currently being suggested, EIA has translated the proposed revisions and dropped them in alongside the current law. Read it here.
EIA submitted comments to the formal process and has integrated them into this position paper, including the rationale behind our position, which you can read here.
Part of the process – what can you do?
The formal comment period has closed but it's not too late to send a letter in English to the Chinese Embassy in your country, or in Chinese to the NPC at The Legal Committee of National People's Congress, No. 1 West Avenue, Xicheng District, Beijing, China 100805.
Comments and criticisms
EIA has translated a number of articles in the Chinese media and elsewhere responding to the proposed changes in the Wildlife protect Law. Each translation includes a link to the original Chinese language article.
---
Comments
comments