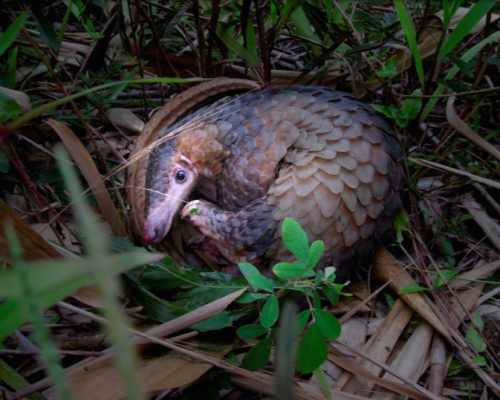 In an effort to stop Vietnam's pangolins from literally being eaten to extinction, a local NGO has embarked on a multi-faceted campaign to stop the illegal trade and consumption of pangolins.
Education for Nature-Vietnam (ENV), established in 2000 as Vietnam's first non-profit organization focusing on the protection of nature and wildlife, has had a busy year protecting pangolins.
January 2015: ENV aired the first ever pangolin PSA in Vietnam, which was shown on 86 channels across the country, encouraging the public to report pangolin-related crimes.
June 2015: ENV succeeded in securing changes to the law to afford far greater protection to pangolins.
Your donations will help ENV fight to save this precious species from extinction by:
Continuing to spread awareness about pangolin protection;
Shutting down shops and restaurants that kill and sell pangolins.
The two species of pangolin native to Vietnam, the Chinese pangolin (Manis pentadactyla) and Sunda pangolin (Manis javanica), are literally being eaten to extinction. Their populations are thought to have declined by an estimated 80 percent and 90 percent respectively over the past 20 years.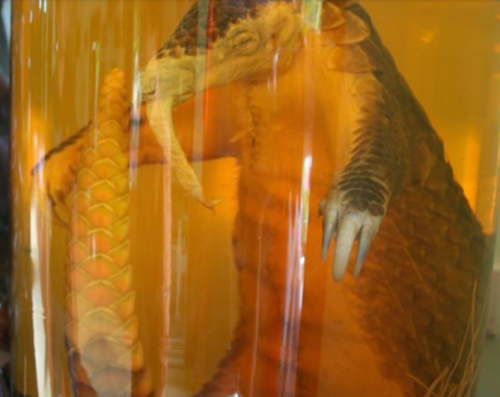 About Education for Nature-Vietnam:
ENV spreads awareness about wildlife protection to the Vietnamese public through television and radio public service announcements (PSA's), as well as public outreach events. ENV works closely with government partners to strengthen policy and legislation, and directly supports law enforcement efforts in the protection of endangered species. Connect with ENV on Facebook.
All eight pangolin species are threatened with extinction.
Two of the four Asian species, the Chinese pangolin (Manis pentadactyla) and Sunda pangolin (Manis javanica), are listed as Critically Endangered. The Philippine pangolin (Manis culionensis) and Indian pangolin (Manis crassicaudata) are listed as Endangered.
All four African pangolin species — the ground pangolin (Manis temminckii), giant ground pangolin (Manis gigantea), white-bellied pangolin (Phataginus tricuspid), black-bellied pangolin (Phataginus tetradactyla) — are listed as Vulnerable.
Learn more about pangolins.
---
Comments
comments