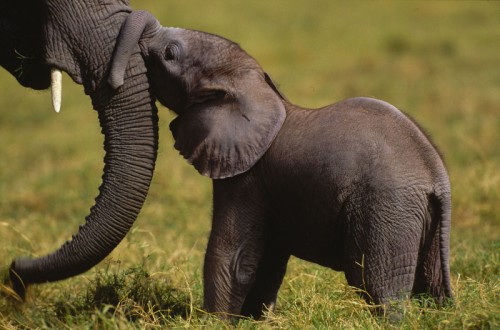 World Wildlife Fund (WWF) is calling on Thai Prime Minister Yingluck Shinawatra to help stop the slaughter of African elephants by banning all ivory trade in Thailand.
Thailand is a haven for wildlife traffickers, thanks to trade loopholes which allow the sale of ivory from domestic elephants. These international criminal networks are using Thai laws to launder blood ivory from Africa, and WWF has launched a global petition asking Thai Prime Minister Yingluck Shinawatra to ban all ivory trade.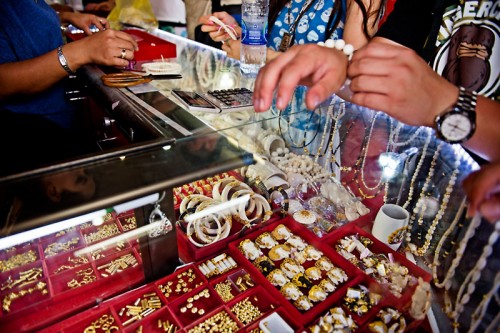 WWF-Thailand campaign leader Janpai Ongsiriwittaya says that a total ban on all ivory sales is necessary to protect elephants.
Existing laws are not effective at keeping illegal African ivory out of the Thai market. The only way to prevent Thailand from contributing to elephant poaching is to ban all ivory sales. Today the biggest victims are African elephants, but Thailand's elephants could be next. Ms. Shinawatra can help put an end to the killing, and I believe Thai citizens will support greater protection for these iconic animals.
Tens of thousands of African elephants are being massacred each year, and according to the 2012 report of the Elephant Trade Information System (ETIS), ivory trafficking has reached an unprecedented level.
Thailand's legal allowance of trade in ivory tusks from domesticated Asian elephants is exploited to market African elephant ivory as worked products through hundreds of retail outlets.
CITES CoP16 will be held in Bangkok, Thailand, and it is hoped that Prime Minister Shinawatra will use the opportunity to announce her country's commitment to ending the ivory trade.
---
Source: WWF. Photos © WWF according to WWF media guidelines. Photos may not be downloaded from this site.
Comments
comments