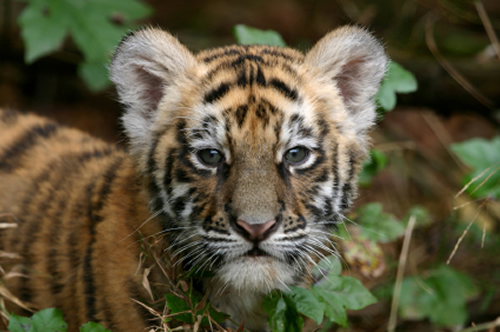 Two wildlife traffickers were arrested in Vietnam's Ha Tinh province after four live tiger cubs and 119 pangolins were discovered in a car.
The suspects were identified by Tuoi Tre News as Ho Sy Hanh and Bui Van Manh. Police acted on a tip and stopped the Camry (license 37V-1171) on a section of National Highway 8A that runs through Duc Lam commune, Duc Tho district. According to BBC News, all of the animals were still alive, except for one pangolin.
Police are reportedly carrying out "necessary formalities to release the animals back to the wild", although specifics were not provided.
While the pangolins were likely snatched from the wild, it's possible that the tiger cubs came from one of Vietnam's "tiger farms" or "private zoos" — captive breeding enterprises which provide tiger parts to the illegal market. There are around 112 captive tigers in Vietnam, while China's "tiger farms" hold an estimated 6,000 captive tigers.
The wild tiger population has been decimated to just 3,200 individuals.
Unfortunately, eating rare wildlife — such as tigers and pangolins — is often a symbol of personal wealth in Vietnam and China. Pangolin scales, tiger bones and other tiger parts are also consumed for alleged health benefits.
Learn how you can help protect Vietnam's wildlife at Education for Nature-Vietnam.
Update 09/05/2012: Tiger Cubs Rescued, Pangolins Less Fortunate [Video]
---
Image: iStockphoto.com
Comments
comments