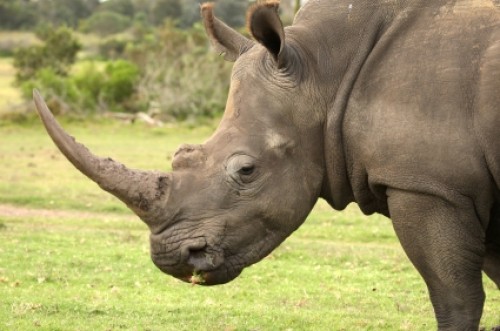 South African game farmers and reserve owners may be utilizing Thailand as a transit point so that rhino exports to Vietnam can continue without scrutiny.
According to a paper trail provided to Annamiticus, a CITES permit application to export a white rhino to Thailand was filed with the Limpopo Province CITES and Permit Management office, dated 10 April 2012.
The name of the importer listed on the CITES permit application is "Bangkok Bird Park Breeding & Research Centre (2000)" in Thailand, and the exporter is listed as "Mystic Monkeys & Feathers Wild Animal Park" in South Africa. It is suspected at the time of writing that this rhino arrived in Bangkok on August 3rd and continued to Ho Chi Minh City the following day.
Meanwhile, a Thai Cargo air waybill dated 19 July 2012 shows (at least one and possibly three) rhinos sent from Johannesburg to Ho Chi Minh City via Bangkok.
The shipper's name is listed as "Bester Birds & Animals Zoo Park CC"; the veterinarian listed in the handling information section of the waybill is perhaps coincidentally the same name as the veterinarian mentioned in this controversial rhino tragedy; and the receiving information says "Vinh Phu-CMT Joint Stock Corporation" in Binh Thanh district, Ho Chi Minh City.
An investigative source noted recently that rhinos were expected to arrive in Vietnam from South Africa, and there is concern that a "rhino horn farming" scheme may be developing.
---
Image © iStockphoto.com
Comments
comments