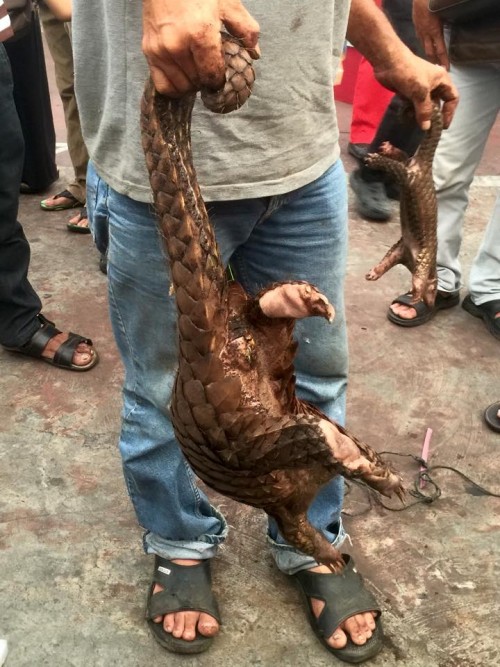 A concerned citizen has photographed a pangolin trader openly selling a mother pangolin and her tiny baby at Sibu Night Market in Sarawak.
The photos were taken at approximately 5:30 pm on Wednesday, September 9. If you recognize the man in these photos, please contact local authorities immediately so that these pangolins have a chance to be rescued and the responsible parties can be brought to justice.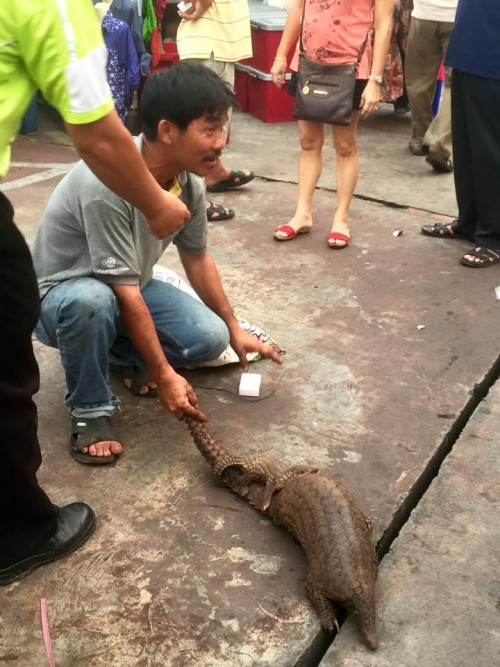 Malaysia's Sunda pangolin (Manis javanica) is classified as Critically Endangered by the IUCN Red List of Threatened Species™ and is protected in Sarawak under Sarawak's Wildlife Protection Ordinance. This species is listed in CITES Appendix II, with a zero export quota for wild pangolins.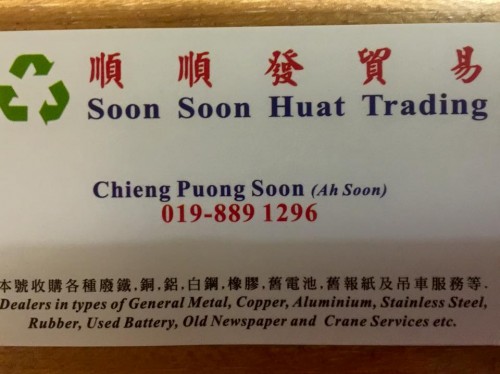 Help bring this pangolin trader to justice. Call the authorities, and use the Wildlife Witness app (developed by Taronga Conservation Society Australia in Partnership with TRAFFIC) on your smartphone to report this crime. Download it free from iTunes: itunes.apple.com/us/app/wildlife-witness/id738897823?mt=8
---
Comments
comments