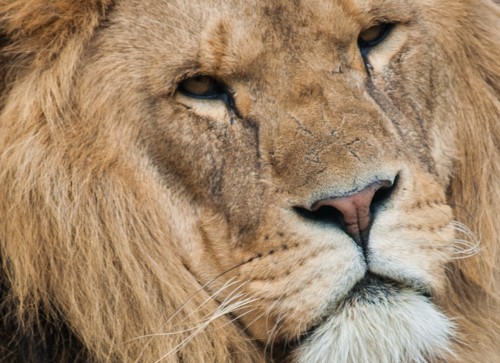 Zimbabwe Parks and Wildlife Management Authority has announced the immediate suspension of hunting in the areas surrounding Hwange National Parks, following the illegal killing of an iconic lion known as "Cecil", by an American hunter.
Bow hunting has been suspended countrywide unless authorized in writing by the Authority's Director-General. The Authority said it is working with other law enforcement agencies to crack down on culprits violating the country's hunting regulations.
Members of the hunting fraternity are being reminded that it is illegal for quotas to be transferred from one hunting area to another. Any case of quota transfer is regarded as poaching. The Authority will not hesitate to arrest, prosecute, and ban for life any persons including professional hunters, clients and land owners who are caught on the wrong side of the law.
Cecil was illegally killed on July 1, 2015. According to Zimbabwe Parks and Wildlife Management Authority, "this lion was illegally killed by Dr Walter Palmer, a United States of America national and Theo Bronkhorst, a professional hunter with Bushman Safaris, on Antoinette farm in Gwayi River Conservancy. The professional hunter is alleged to have connived with the Antoinette land owner to kill the lion."
Firstly the land owner was not allocated a lion on his hunting quota for 2015. Secondly, the use of a bow and an arrow was meant to conceal the illegal hunt by using a means that would not alert the rangers on patrol.
The two Zimbabweans have already appeared in court and were released on bail. The Telegraph reports that Bronkhorst "was charged with conducting an illegal hunt, but was not asked to plead". He was fined $1,000 and asked to surrender his passport. Honest Ndlovu, the landowner, was charged with allowing an illegal hunt on his land.
On July 31, Zimbabwe's Minister of Environment, Water, and Climate, Honorable O.C.Z. Muchinguri, called for Walter Palmer to take responsibility for his role in the illegal killing of Cecil. "We are appealing to the responsible authorities for his extradition to Zimbabwe so that he be made accountable for his illegal actions."
---
Source: zimparks.org
Comments
comments