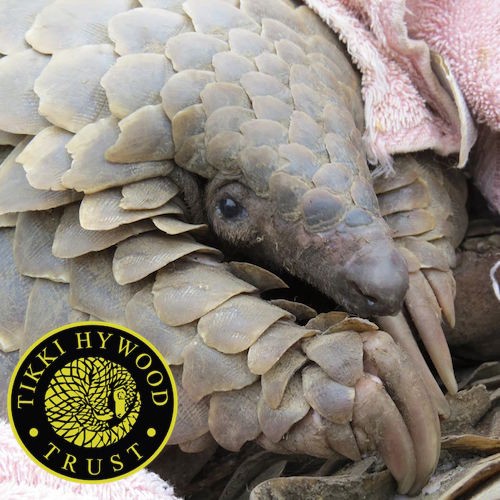 Greenwatch Uganda, an environmental NGO, is reportedly taking legal action against the Uganda Wildlife Authority for approving the export of seven tonnes of pangolin scales by a wildlife trader, identified as Mr. Smith Ewa Maku of Smico Skin Crafts Industries Ltd.
The disturbing details were revealed in a New Vision article by Gerald Tenywa. "The Uganda Wildlife Authority (UWA) and the Ministry of Tourism and Antiquities have taken the unusual step of clearing Smith Ewa Maku to export seven tonnes of pangolin scales estimated at $4.2m (sh11b)," he writes. Three of the seven tonnes have apparently already been exported.
Greenwatch Uganda took swift action and filed a lawsuit against the Uganda Wildlife Authority, according to two Ugandan news sources, the Daily Monitor and Chimp Reports.
"The Game Act lists pangolin as endangered species and as such the entity has no power or authority to issue licences or export of their scales," Greenwatch told Uganda's Daily Monitor.
The NGO stated on its website that, "The willingness of UWA to issue a license for export of pangolin scales of such magnitude shows the institution's reluctance in fulfilling its mandate of preserving, protecting and conserving wildlife in trust for the people of Uganda."
"It is absurd that instead of UWA fighting such people, it is working with them. UWA should desist from participating in matters that encourage depletion of our wildlife resources. Licenses should only be issued to preserve, protect and conserve wildlife and not the reverse."
Meanwhile, 791kg of ivory and 2,029kg of pangolin scales were seized by Uganda Wildlife Authority (UWA) officials at Entebbe International Airport on January 21. According to a report on Uganda Radio Network, the contraband was destined for Amsterdam and was falsely labeled as telecommunications equipment. Three employees of Entebbe Handling Services were subsequently arrested.
Read Gerald Tenywa's full article UWA clears export of sh11b pangolin scales.
---
Comments
comments