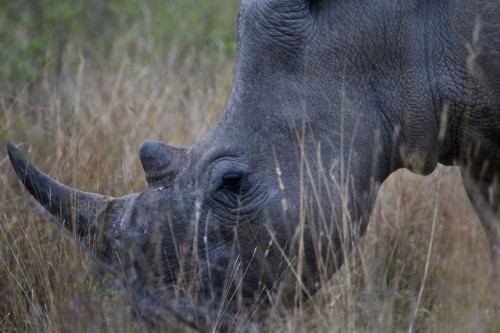 Criminal charges have been filed in the Czech Republic against 16 people involved in a rhino horn trafficking scheme linked to a game ranch in South Africa.
The scam used South Africa's trophy hunt system to kill rhinos in order to obtain horns for the illegal market. Štěpánka Zenklová, spokeswoman for the Prague Municipal State Attorney's Office, told the Prague Post that organizers of these bogus rhino hunts recruited hunters, and "promised that they would cover the hunters' costs and even will reward them if the hunters give them the killed animals' horns". She said the rhino horns were destined for Vietnam.
According to Zenklová, "the owner of the South African farm involved was convicted of illegal rhino horns trafficking in the USA earlier this autumn". This would presumably be Dawie Groenewald, who was charged in the United States in October 2014, along with his brother Janneman, with conspiracy to sell illegal rhino hunts and numerous related crimes.
Groenewald is perhaps best known as the leader of a South African rhino horn trafficking syndicate dubbed the "Groenewald gang". Eleven people, including Groenewald, his wife, and wildlife veterinarians Karel Toet and Manie du Plessis, were arrested in 2010 for killing rhinos and selling their horns on the black market. Court dates for this gang — and other South African wildlife "insiders" involved in rhino horn trafficking — have been postponed numerous times.
---
Comments
comments