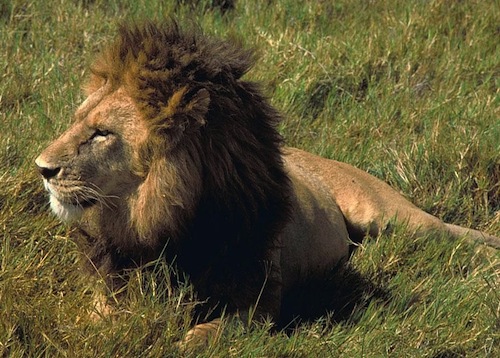 Tomorrow, March 15, protests are being held in 62 cities across 25 countries to pressure the South African government to outlaw "canned hunting" — a process by which a lion is reared in captivity for the sole purpose of being shot by North American and European tourists for sport, and kept as a trophy.
This barbaric, outdated and deplorable practice has seen a tragic surge in popularity in South Africa, with the number of dead lions exported from the country as trophies rising from 1,830 between 2001 – 2006 to 4,602 during 2006 – 2011, according to The Guardian. The protests are being held in 10 cities in South Africa, 14 in North America, and a number in Europe and Australasia to demonstrate disapproval of this practice, and to support its banishment to a bygone era where it belongs. The protest in Hong Kong is particularly important as it is the only march in Asia, and China is where much of the discarded lion bones and parts are bought up as traditional medicine.
A bill to effectively outlaw the practice of canned hunting in South Africa was defeated in 2010, because the country's lion farmers lobbied against banning the hideously lucrative business. Tourists pay outrageous sums to shoot a hand-reared lion in a fenced enclosure.
So what we can do, as citizens of the countries where consumers originate, is voice our disapproval, and spread awareness. The Los Angeles protest will feature a funeral procession and eulogy in memory of the murdered lions, and in Grahamtown, South Africa, a symbolic vigil will be held. Many of the international protests will be held at South African embassies and will incorporate slogans, placards, live music, and speeches by prominent wildlife advocates. The Los Angeles march, for example, will see public statements from actress Tippi Hedren, Founder and President of the Roar Foundation and the Shambala Preserve, Martine Colette, Founder and Director of the Wildlife Waystation, Catherine Doyle, Director of Science Research and Advocacy at the Performing Animals Welfare Society (PAWS), and Matt Rossell, Campaigns Director for Animal Defenders International.
If you are unable to attend the marches, you can sign the petition here — it has close to 1.5 million names!
Below is a list of marches and the relevant Facebook pages. Also visit the Global March for Lions website for more information.
AUSTRALIA
BELGIUM
BRAZIL
CANADA
CHINA
COSTA RICA
GERMANY
FRANCE
NETHERLANDS
ISRAEL
ITALY
INDIA
KENYA
MALAWI
NEW ZEALAND
PORTUGAL
ROMANIA
SENEGAL
SOUTH AFRICA
SPAIN
SWEDEN
UGANDA
UNITED ARAB EMIRATES
UNITED KINGDOM
UNITED STATES OF AMERICA
The U.S. Fish and Wildlife Service is reviewing the African lion's status in order to determine whether this species (Panthera leo leo) requires protection under the Endangered Species Act (ESA). Annamiticus supports this action — read our full comment regarding the issues of trophy hunting and lion bone trade.
---
Comments
comments