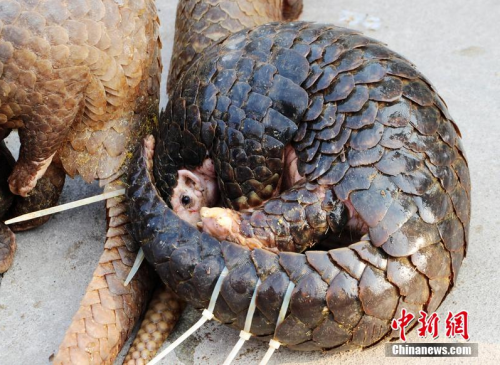 Police in China's port city of Fangchenggang have seized 39 pangolins from a car and taken one suspect into custody following an early morning traffic stop on January 24.
Photos of the seizure depict two pangolin species: Chinese pangolins (Manis pentadactyla) and Sunda pangolins (Manis javanica). Both species are protected by national and international laws, and classified by the IUCN as Endangered.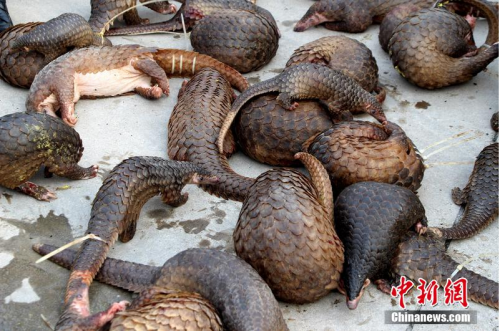 Suspicions were aroused when the vehicle, which was occupied by two men, seemed unusually heavy when it passed through a Fangchenggang highway toll station. According to Chinanews.com, police followed the car, which was driving erratically, for five kilometers before forcing the driver to pull over. One of the suspects immediately fled the scene.
The pangolins were hidden inside a "special compartment" under the seat; officers also found falsified license plates. Although the pangolins were found alive, it is highly unlikely that any will survive the ordeal.
Last year, at least four pangolin seizures totaling 187 pangolins occurred in or near Fangchenggang in Guangxi, which borders Vietnam. In addition, China sentenced one pangolin smuggler to three years in jail with three and a half years probation, plus a $4,762 fine. Another was sent to jail for six months and fined $826.