Just one day ahead of the worldwide March for Elephants on October 4, 2013, 189 elephant tusks weighing almost 1,700 lbs were intercepted by The Ports and Maritime Command of Hong Kong Customs.
The tusks were found in three containers, labelled "soya" and dispatched from Côte d'Ivoire, Africa. The officers found the tusks concealed amongst the soya beans. The discovery, made through X-ray inspection, was part of a series of anti-smuggling operations conducted by the department since late September.
The illegal items were not declared on the shipment manifests, and "follow-up action is ongoing to locate the smuggling syndicate members," a statement from Hong Kong Customs says.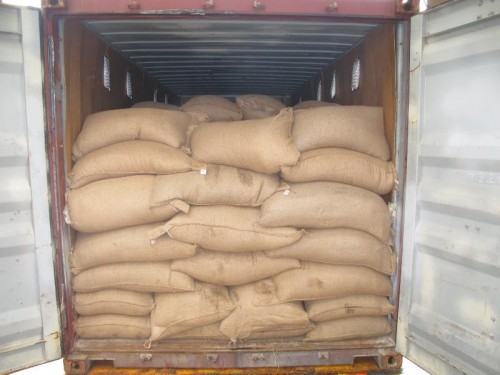 People found to be importing mislabelled cargo are liable to a fine of HK$2 million (US$258,00) and seven years imprisonment in Hong Kong. Those found guilty of trading in endangered species, meanwhile, are fined HK$5 million (US$645,00) and can face two years behind bars.
Vincent Wong, head of Ports and Maritime Command, underlined its commitment to "vigorous enforcement action" deterring the trafficking of endangered species, particularly those protected under the by the Convention on International Trade in Endangered Species (CITES), such as elephants and rhinos.
Ivory is regularly intercepted in Hong Kong, where the law allows each person to own a small amount of "legally certified ivory" – which when engraved is valued both in the territory and in mainland China as a precious status symbol or decorative item.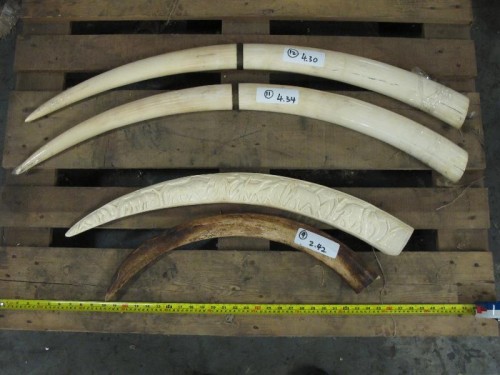 The Hong Kong Elephant Walk consisted of 200 people and over 10 local celebrities trumpeting the travesties of the ivory trade. Hong Kong for Elephants is lobbying for the destruction of the government's stockpile, since the current lack of transparency creates a situation that enables ivory to go "missing" and be sold onto the black market. The group is circulating a petition.
"It is disturbing that, as usual, we are told that the ivory is simply put away in a secure facility, and that the government intends to use this for educational purposes," says Sharon Kwok, representative of local organization Hong Kong for Elephants. Although some of this confiscated ivory has surfaced in schools and airport display cases, the Hong Kong government's stockpile is estimated to now be at about 26 metric tonnes (nearly 27 tons).
Recently, the United States government made moves towards destroying its confiscated ivory.
---
Comments
comments