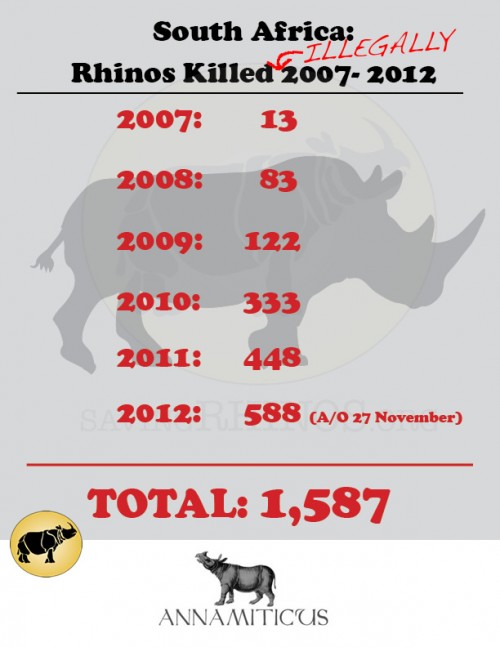 South Africa's rhino death toll could top 600 before year's end, as the figure has now reached 588 rhinos killed in 2012.
The Department of Environmental Affairs reports that 362 rhinos were butchered in Kruger National Park, where 67 arrests have been made this year.
Three provinces collectively account for 186 rhinos killed.
In KwaZulu-Natal, 59 rhinos were slaughtered and 25 people have been arrested for rhino crimes; 36 people were arrested in Limpopo province, where 52 rhinos were killed. And in the North West, 75 rhinos were massacred and 32 people were arrested. Editor's note 11/29/2012: The number of people arrested in the North West has been updated to 32 in 2012.
---
Comments
comments