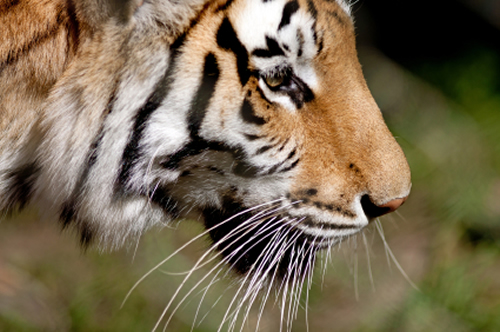 A March 2012 study carried out by Nepal's Department of National Park and Wildlife Conservation (DNPWC) found that the country's tiger numbers are on the rise.
The good news was revealed on Global Tiger Day, July 29th.
Bardia National Park's tiger population has slightly more than doubled since 2009, when 18 tigers were counted. According to a DNPWC statement in the Himalayan Times, 37 tigers were identified in March 2012.
223 camera traps were set up in Bardia for fifteen days to monitor the big cats, of which 15 are male and 22 are female.
There was also encouraging news from Shukla Phanta Wildlife Reserve, where ten tigers were counted — an increase from eight in 2010. Chitwan National Park holds most of the country's tigers; a 2009 census found 125 in the Park.
Nepal fared better than most countries on WWF's "Wildlife Crime Scorecard", released last month, which praised the country's "development of community-based intelligence networks."
The global tiger population has plummeted to a mere 3,200 individuals today. China is the main culprit (although Vietnam's involvement is worth noting), with its continued consumption of tiger bones, tiger skins, and various tiger body parts.
For further reading about tigers, check out 10 Facts You Might Not Know About Tigers.
---
Image © iStockphoto.com
Comments
comments