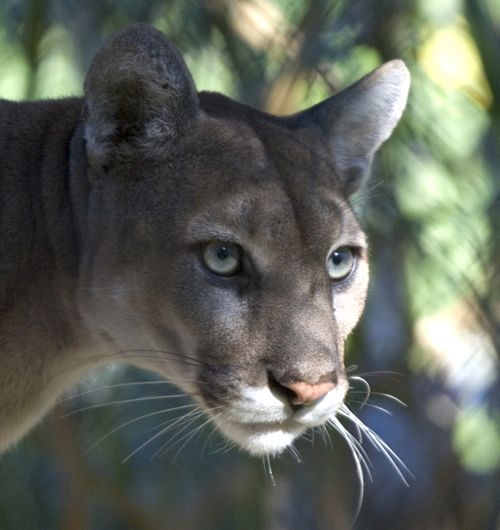 Although Naples hunter Todd Alan Benfield intentionally killed an endangered Florida panther — and then lied about it to federal agents — he has received only a mild punishment for his crime.
The ruling follows a lengthy federal investigation which started in October 2009, when Benfield shot the rare cat with a bow and arrow because he "thought the panther was competing and interfering" with his hunting. He returned the following day and attempted to hide the body. When questioned a few days later by federal agents from the U.S. Fish & Wildlife Service, Benfield says he "lied about having anything to do with the killing of the Florida panther".
Instead of the maximum punishment of a $100,000 and a year in prison without parole for violating the Endangered Species Act and committing a federal Class A misdemeanor, Benfield is supposed to fulfill a list of inconvenient requirements.
60 days home confinement, to be followed by 30 days of intermittent custody with the Federal Bureau of Prisons
Three years of probation
$5,000 fine
$5,000 community service payment to the National Fish and Wildlife Foundation (payable during the term of probation)
200 hours of community service at the Florida Panther National Wildlife Refuge or the Rookery Bay National Estuarine Research Reserve
A public apology in the Naples Daily News
A hunting ban during the term of probation, and the requirement of a hunter safety course
Benfield was also ordered to forfeit the "accessories" which he used to kill the Florida panther, including a compound bow, arrows, and ladder tree stand.
Florida panthers facing extinction
Florida panthers (Puma concolor coryi) are a subspecies of the puma, and are at significant risk of extinction.
Fewer than 160 of these big cats are still surviving, and they occur in only five percent of their historic range.
---
Source: United States Department of Justice
Image: National Park Service Photo by Rodney Cammauf via Wikimedia Commons
Comments
comments