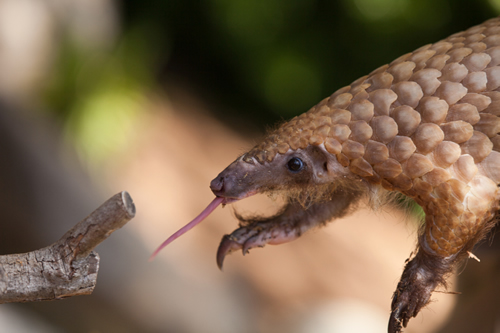 Beijing customs officials seized 42 kilograms (93 pounds) of pangolin scales, plus .31 kilograms (11 ounces) of rhino horn, at the Beijing Capital International Airport.
The items were confiscated from two Chinese passengers who arrived on a flight from Doha, Qatar.
According to the PRC Customs website, the incident occurred on June 17th. No information was provided as to whether the rhino horn was a piece of, or powdered, horn, although the average weight for a white rhino horn is 5.5 kilograms (12 pounds).
Pangolin scales and rhino horn are both prized in traditional Chinese medicine, although the actual medicinal efficacy remains unproven.
Also in China, authorities arrested three wildlife traffickers in Nanning and confiscated hundreds of bear paws, along with pangolin and tortoise carcasses. Earlier this month in Shanghai, five pangolins were confiscated from a smuggler.
However, the same vigilance has yet to be demonstrated regarding China's ongoing trade in tiger skins, bones, and body parts.
---
Image © iStockphoto.com
Comments
comments