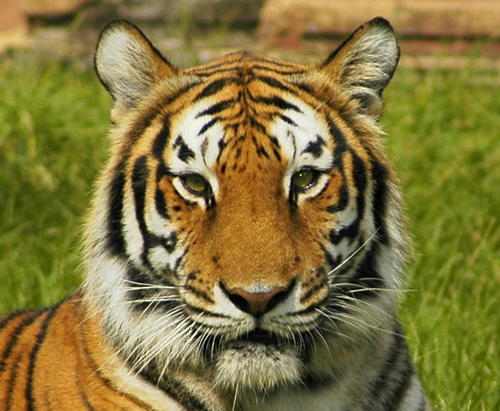 Maharashtra Navnirman Sena chief Raj Thackeray has offered a financial reward in hopes of helping authorities gain the local assistance they need to successfully protect tigers.
India's Economic Times reported that Thackeray has offered a reward of Rs 5 Lakh, roughly $8941.35 US Dollars, to any forest official who shoots an individual caught killing a tiger in the Vidarbha region in eastern Maharashtra. Thackeray also offered to pay Rs 2 Lakh, roughly $3576.54 US Dollars, to any local who provides credible information about tiger poachers in the same region.
Raj Thackeray spent two days in the Tadoba Andhari Tiger Reserve and he wants to get the locals on tiger's side of the fight.
Thackeray has arrived at the same conclusion as many local conservationists.
Poaching of tigers could not be carried out without the help of locals. The information and the assistance extended by local villagers have facilitated the poachers to kill the tigers here.
The reward follows last month's decree by forest minister Patangrao Kadam, who gave forest guards in the Indian state of Maharashtra the authority to shoot tiger killers on sight.
Once plentiful, tigers have been hunted to near extinction: There are only 3,200 wild tigers left in the world.
The population has been decimated by wildlife traders who sell the bones to make tiger bone wine and use the tiger parts in traditional Chinese medicine.
Maharashtra has chosen to increase the stakes, and traffickers will now be risking their lives.
---
Image by ucumari via Wikimedia Commons
Comments
comments