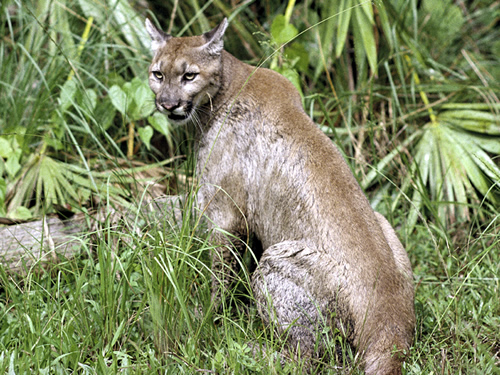 A guilty plea has been entered following a lengthy federal investigation into the intentional killing of an endangered Florida panther in October 2009.
According to court documents, Naples hunter Todd Alan Benfield shot the Florida panther with a bow and arrow, and then returned the next day and tried to hide the animal's body.
I shot the Forida panther because I thought the Florida panther was competing and interfering with my hunting.
Benfield was interviewed a few days later by federal agents from the USFWS, and in his written statement, he admits lying to them about his involvement.
During this interview, I lied about having anything to do with the killing of the Florida panther.
A lengthy federal investigation conducted by the US Fish and Wildlife Service, along with the Florida Fish and Wildlife Conservation Commission and Collier County officials, led to Benfield's arrest.
The penalty is a maximum fine of $100,000 and up to one year in prison without parole, or both.
Benfield's attorney has submitted a plea agreement of three years probation with thirty days served intermittently during the first year of probation, 200 hours of community service, loss of hunting privileges for three years, a public apology, and pay a total of $10,000 in fines and community service payments.
Fewer than 160 Florida panthers
Florida panthers (Puma concolor coryi) are a subspecies of the puma, and are at significant risk of extinction.
Fewer than 160 of these big cats are still surviving, and they occur in only five percent of their historic range.
---
Photo © George Gentry/USFWS
Comments
comments