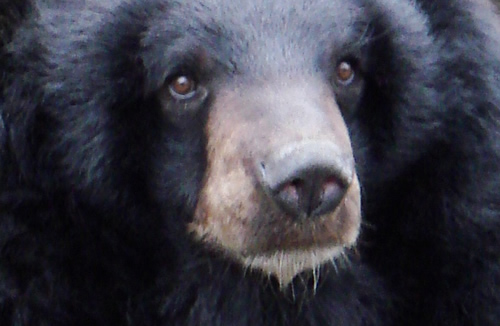 Education for Nature-Vietnam (ENV) has launched a new TV campaign in which celebrities urge the public not to use bear bile.
Four advertisements are airing through July 2012, and feature rock star Thai Thuy Linh, football superstar and coach Hong Son, comedian Pham Bang, and VTV1 anchorwoman Hoai Anh.
The campaign is running on national TV, as well as on provincial TV in about half Vietnam's provinces.
ENV's Operations Director, Tran Viet Hung, says that public opposition to the bear bile industry is growing.
There is a rising tide of public opposition to the bear bile industry. Many people, from celebrities to ordinary citizens are speaking out against this cruel and illegal practice.
He explains modern medicine and even herbal alternatives have made the use of bear bile unnecessary.
It's time that this dirty business of exploiting bears for their bile ends, as it does not belong in part of our modern life as Vietnamese.
ENV works to end bear bile trade and bear farming in Vietnam by focusing on efforts to reduce the demand for bear bile, encouraging the public to report bear crimes, and combating illegal trade in bears by teaming up with enforcement agencies.
In addition, ENV cooperates with government leaders to strengthen wildlife protection laws.
Between 2008 and September 2011, more than 100,000 people signed pledges not to use bear bile.
How to help
Find out how you can help ENV stop bear trade in Vietnam at End Bear Crime.
You can report wildlife crime in Vietnam here.
---
Source: Education for Nature-Vietnam
Image by Guérin Nicolas via Wikimedia Commons
Comments
comments